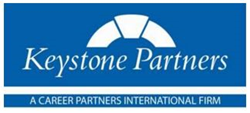 It is rewarding to know that our commitment to provide a cultural environment that is engaging, challenging and innovative continues to inspire our employees.
Boston, Massachusetts (PRWEB) November 30, 2016
Keystone Partners has been named one of the Top Places to Work in Massachusetts, in the ninth annual employee-based survey project from The Boston Globe.
Top Places to Work recognizes the most admired workplaces in the state voted on by the people who know them the best—their employees. The survey measures employee opinions about their company's direction, execution, connection, management, work, pay and benefits, and engagement. The employers are placed into one of four groups: small, with 50 to 99 employees; medium, with 100 to 249 workers; large, with 250 to 999; and largest, with 1,000 or more. The Top Places to Work 2016 issue has been published online.
Keystone Partners was ranked 20 in the small company category. This is the fourth time that Keystone Partners has been recognized by the Boston Globe as an excellent place to work; the Company is comprised of three divisions: Camden Consulting Group, Essex Partners and Keystone Associates.
"We are honored to be named a '2016 Top Places to Work,'" says Ralph Roberto, President of Keystone Partners, a Career Partners International co-founding firm. "It is rewarding to know that our commitment to provide a cultural environment that is engaging, challenging and innovative continues to inspire our employees."
"In today's tight job market, competition for the best workers is intense," said Larry Edelman, the Globe's business editor. "Our winning companies know that creating a motivating and supportive environment is key to finding and keeping talent."
The rankings in the Top Places to Work are based on confidential survey information collected by Workplace Dynamics, an independent company specializing in employee engagement and retention, from nearly 70,500 individuals at 366 Massachusetts organizations. The winners share a few key traits, including offering progressive benefits, giving their employees a voice, and encouraging them to have some fun while they're at it.
Elaine Varelas, Managing Partner of Keystone Partners, concluded, "As Keystone Partners continues to grow – expanding offices and practice areas – maintaining a positive and vibrant work environment is a top priority. Being honored by the Boston Globe is a testament to this effort."
About Keystone Partners
Keystone Partners is a leading talent management and career transition services consulting firm headquartered in Boston, Massachusetts. Keystone has worked with organizations in New England, the Research Triangle, and around the world to efficiently and effectively address their career management and development needs. Keystone Partners' divisions include Keystone Associates, which provides comprehensive career management services through executive level; Essex Partners, a premier career consultancy exclusively for senior executives; and Camden Consulting Group, leadership and talent management experts who help leaders and their organizations learn, develop, grow and thrive. Keystone Partners is also a founding partner of Career Partners International.
About Career Partners International
Founded in 1987, Career Partners International is one of the largest consultancies in the world. From more than 270 offices in over 45 countries, Career Partners International is a leading provider of outplacement, career management, executive coaching, and leadership development services to clients and their employees worldwide.
About Boston Globe Media Partners LLC
Boston Globe Media Partners, LLC provides news and information, entertainment, opinion and analysis through its multimedia properties. BGMP includes the Boston Globe, STAT and Globe Direct.