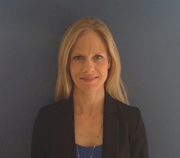 Shari was a great presenter and kept the class engaged and excited.
Boston, Massachusetts (PRWEB) November 30, 2016
The course, Traumatic Brain Injury, Post Concussive Syndrome and Neuroplasticity: Tools and Strategies to Promote Recovery, is recommended for physical therapists, physical therapist assistants, occupational therapists, occupational therapist assistants, rehabilitation assistants, speech language pathologists, teachers, psychologists, counselors, and social workers.
Participants will receive 13.5 contact hours and be able to do the following after completing this course:

Apply multiple tools, strategies and techniques for this population.
Discuss current research in brain health and neuroplasticity with specific strategies to promote neurological recovery.
Identify the neurophysiological correlates of symptoms post brain injury.
Identify symptoms, functional implications and strategy options that may be customized to client need.
Apply strategies and intervention techniques that may be used across age spans and symptom severity.
"It is a rare occasion to find a speaker who is extremely knowledgeable and highly engaging a the same time. In fact, after many years of attending continuing education courses, I can honestly say that this is a first. Ms. Woelke is highly recommended" - K Hardy, OTR/L
Education Resources Inc. is pleased to partner with Texas Health Fort Worth to bring this course to Fort Worth, Texas on February 17-18th of 2017.
Healthcare professionals may register for the course through Education Resources Inc. online at http://www.educationresourcesinc.com/course-details/brain-injury-rehabilitation-tbi-and-post-concussion-syndrome- or by calling 800-487-6530.
Education Resources Inc. is a leading provider of evidence-based continuing education for physical therapists, occupational therapists, speech language pathologists, assistants, dieticians, athletic trainers, and educators. For over 25 years, Education Resources Inc. and its esteemed faculty have educated therapists around the world on the latest topics applicable to clinicians practicing across the entire continuum of healthcare as well as those practicing in the schools. Education Resources Inc. is co-owned by two therapists. http://www.educationresourcesinc.com