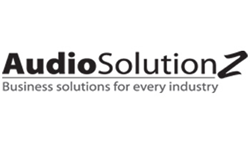 Trends in the market impact future pricing in 2017 and the decisions of logistics professionals in the carrier and shipping community
Durham, NC (PRWEB) November 30, 2016
The current trucking environment is all set to change. In 2017, moderately higher transportation rates are expected. Higher economic growth is projected, and freight volume is starting to increase, which in turn is impacting capacity utilization. Regulations are increasing continuously, accessorial pricing is on the rise, and there is a great desire to capture as much revenue as possible.
AudioSolutionz will host a Live Webinar presented by noted expert Dave Malenfant titled "Estimate and Manage Truckload Pricing in 2017" on Thu, December 01, 2016. This session aims to explore the trends in the market and the impact on future freight transportation pricing.
In 2017, an increase in general rates at both spot and contract segments is expected. There will continue to be shortages of long haul drivers, which may impact the rates, however, there are still too many trucks chasing not enough freight. There is also pressure in the market to move to the spot segment. A number of issues impact the decisions that logistics professionals in both the carrier and shipping community need to make for the future. Predicting the behavior of the freight transportation market in 2017 is essential for survival.
In this session, expert Dave Malenfant explores trends in the market that impact the decisions of logistics professionals in both the carrier and shipping community, and the impact on future pricing. This session will equip professionals with the knowledge to estimate and manage truckload pricing in 2017. Dave will discuss the impact of driver shortage on asset utilization and how the intermodal market is impacting truckload pricing. He will discuss the move to "control towers" for lane pricing and the impact of this move on the contact segment. He will also cover the important question of whether the suppressed prices will continue in 2017.
For more information visit: https://www.AudioSolutionz.com/transportation/truckload-pricing-recent-trends.html
About AudioSolutionz
AudioSolutionz is the country's leading source of knowledge and training for professionals in the Transportation sector. Our conferences and webinars on the Transportation sector are conducted by nationally renowned experts and consultants who provide a fresh perspective on trucking and logistics issues and latest regulations. AudioSolutionz offers important updates, regulatory knowledge and compliance information on the hot topics in this sector. It has provided thousands of professionals in transportation and logistics the opportunity to get answers to their most complex questions directly from experts. To know more visit: http://www.AudioSolutionz.com