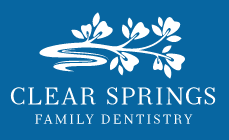 Kyle, TX (PRWEB) November 29, 2016
David McIntyre is now raising awareness of the connection between diabetes and gum disease in honor of National Diabetes Month. Patients with gum disease in Kyle, TX, are now welcome to receive treatment from Dr. McIntyre at his practice, with or without a referral. Dr. McIntyre also offers periodontal maintenance services and scaling and root planing treatment at his cutting-edge practice, Clear Springs Family Dentistry.
Many people have symptoms of gum disease in Kyle, TX, but they may not know the underlying cause of their symptoms. Gum disease can develop as a result of poor dental hygiene, genetics, or certain medical conditions. In fact, those who have diabetes have a higher chance of developing gum disease than others. Common symptoms of gum disease include persistent bad breath and tender gums that bleed easily. Advanced periodontal disease can eventually lead to noticeable gum recession and eventual tooth loss. Dr. McIntyre encourages patients who think they may have gum disease to visit his office for an examination. If the presence of diseased gum tissue is detected, Dr. McIntyre will recommend one or more treatment options, depending on the severity of each case.
Early stages of periodontal disease can often be treated with scaling and root planing procedures. Dr. McIntyre utilizes ultrasonic equipment and special tools to remove the bacteria and tartar found both above and below the gum line. Then, he carefully smooths the roots of the teeth to facilitate the reattachment of healthy gum tissue. In order to continue experiencing the benefits of treatment, it is important for patients to continue healthy oral hygiene habits for the remainder of their lives.
Patients who exhibit one or more symptoms of gum disease in Kyle, TX, including those who also have diabetes, are encouraged to meet with Dr. McIntyre during National Diabetes Month and receive treatment. Those who wish to schedule an appointment or learn more about scaling and root planing procedures are invited to call Clear Springs Family Dentistry at 512-268-4011
About the Practice
Clear Springs Family Dentistry is a general dental practice offering personalized dental care to patients in Kyle, TX. Dr. David McIntyre is a dentist who values building relationships with each of his patients to truly understand their unique needs and help them reach the healthy smile they deserve. Dr. McIntyre offers a wide variety of services including dental implants, cosmetic dentistry, periodontal treatments, dental crowns and pediatric dentistry. To learn more about Dr. McIntyre or the services he offers, please visit http://www.clearspringsdentistry.com or call (512) 268-4011 to schedule an appointment.