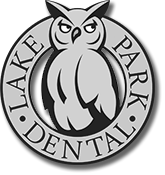 Lutz, FL (PRWEB) November 29, 2016
Dr. Sarah Jockin now invites new patients to receive CEREC® dental crowns and restorations at her practice, whether or not they have a referral. Patients who receive treatments with CEREC® in Lutz, FL, do not need to wear temporary crowns while they wait for permanent crowns to be made. The CEREC® system makes it possible to create crowns and restorations quickly in-office, whether for damaged teeth or dental implants, so patients can be immediately fitted with their new smile before leaving their appointment.
Dr. Jockin is a highly-respected provider of CEREC® in Lutz, FL, and enjoys improving the appearance of her patients' smiles with dental crowns that are both durable and attractive. CEREC® has been used to construct more than 30 million restorations and can improve both the functionality and cosmetic appearance of patients' teeth. When traditional methods are used to create restorations, patients are required to wear temporary and frequently uncomfortable crowns until the permanent solutions are ready to be placed. The standard process of permanent crown preparation can take several days to several weeks, which can prolong discomfort to patients and lead to a second appointment. Patients who receive crowns and restorations with the CEREC® system, on the other hand, benefit from being able to leave their appointment with permanent, high-quality crowns.
Additionally, CEREC® crowns and restorations do not require Dr. Jockin to take uncomfortable impressions of the patient's mouth. Instead, cutting-edge 3-D digital software is used to craft a precise and detailed map of the teeth. The images produced by the software make it possible for Dr. Jockin to create crowns and restorations that fit comfortably in the mouth and appear natural.
Patients in need of dental crowns and other restorative procedures are encouraged to schedule an appointment with Dr. Jockin for CEREC® services in Lutz, FL. Appointments can be reserved by calling 813-527-9890.
About the Doctor
Lake Park Dental is a general dental practice offering personalized and experienced dental care to patients in Lutz, Florida. Drs. Sarah Jockin, Nicole Morganti, Sara Spear and Elizabeth Dy understand how important receiving comfortable and reliable dental care is, which is why they strive to create a welcoming and enjoyable environment at their state-of-the-art practice. Lake Park Dental offers skilled and comprehensive care utilizing the latest advancements in dental technology all at one office to provide convenient treatment patients can depend on. Dental implants, cosmetic dentistry, Invisalign® and laser dentistry, among other services, are all offered at Lake Park Dental. More information about Drs. Jockin, Morganti, Spear and Dy or the services they offer can be found on their website at http://www.implantdentisttampa.com. Those interested in scheduling a consultation can call (813) 527-9890.