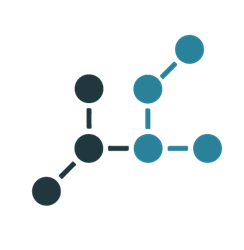 ThingLogix is proud to be one of the first APN partners to achieve AWS IoT Competency status.
(PRWEB) December 01, 2016
ThingLogix, Inc., a company dedicated to making IoT a business reality for the Enterprise, announced today that it has achieved Amazon Web Services (AWS) IoT Competency status. This designation recognizes ThingLogix for delivery of effective solutions that help organizations implement capabilities for a variety of use cases including (though not limited to) intelligent factories, smart cities, automotive, transportation, and healthcare.
Achieving the AWS IoT Competency differentiates ThingLogix as an AWS Partner Network (APN) member that has demonstrated relevant technical proficiency and proven customer success, delivering solutions seamlessly in the AWS Cloud environment and providing deep expertise in IoT. To receive the designation, APN Partners must possess deep expertise in the AWS platform and undergo an assessment of the security, performance, and reliability of their solutions.
"ThingLogix is proud to be one of the first APN partners to achieve AWS IoT Competency status," said Carl Krupitzer, CEO. "We are dedicated to helping customers with their IoT initiatives by taking advantage of the agility of AWS Cloud."
The AWS Cloud is enabling scalable, flexible, and cost-effective solutions from startups to global Enterprises. To support the seamless integration and deployment of these solutions, AWS established the IoT Partner Competency Program to help customers identify Consulting and Technology APN Partners with deep industry experience and expertise.
ThingLogix has already delivered effective solutions to Jarden Consumer Solutions. Their application for the Health o meter™ nuyu™ line of consumer products runs on the flexible, scalable, pay-as-you-go AWS Cloud. "ThingLogix's relationship with and understanding of AWS was incredibly valuable to our team" said Peter Horan, Senior Director of Global IT Applications at Jarden. "Their expertise and technology helped us deliver a valuable cloud-based product and accelerated our time-to-market."
About ThingLogix - ThingLogix is meeting an urgent and fast-growing need for enterprise IoT applications that enable organizations to use real-time machine data and the power of cloud computing platforms such as AWS, Salesforce and others to optimize business processes, differentiate products and services, and create new revenue streams.