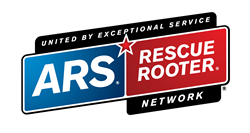 Memphis, TN (PRWEB) December 01, 2016
MarCom Awards has announced winners in the 2016 creative competition for marketing and communication professionals. Among the winners announced on November 1st, 2016, ARS/Rescue Rooter was recognized as a Platinum Award winner for Best Overall Blog out of over 6000 plus entries from around the world.
ARS/Rescue Rooter's blog, seen at http://www.ars.com/blog, is written and maintained in-office and managed by the team at Kelley and Associates in Memphis, TN. The blog for ARS includes information and tips on plumbing and HVAC, as well as the organization's progress in community impact.
Judges of the MarCom Awards are industry professionals who look for companies and individuals whose talent exceeds a high standard of excellence and whose work serves as a benchmark for the industry. "We are grateful here at ARS to be recognized for our hardworking creative individuals," says Chris Mellon, ARS Senior Vice President and Chief Marketing Officer. "Our team makes HVAC and plumbing both informative and engaging for the public through our blog."
A full list of winners from the MarCom Awards can be found at http://www.marcomawards.com.
ABOUT MARCOM: MarCom is one of the oldest, largest and most prestigious creative competitions in the world. MarCom is sponsored and judged by the Association of Marketing and Communications Professionals (AMCP), a 22-year-old international organizations consisting of several thousand creative professionals. As part of its mission, AMCP fosters and supports the efforts of creative professionals who contribute their unique talents to public service and community organizations. Over the past few years, AMCP has given over $200,000 in charitable contributions.
ABOUT AMERICAN RESIDENTIAL SERVICES: Based in Memphis, Tenn., privately-owned ARS operates a network of more than 70 locally-managed service centers in 22 states, with approximately 5,500 employees. The ARS network features industry-leading brands including, A.J. Perri, Aksarben ARS, Allgood, Andy's Statewide, ARS, Aspen Air Conditioning, Atlas Trillo, Beutler, Blue Dot, Brothers, Columbus Worthington Air, Conway Services, Efficient Attic Systems (EAS), Florida Home Air Conditioning, Green Star Home Services, McCarthy Services, Rescue Rooter/ Proserv, Rescue Rooter, RighTime Home Services, RS Andrews, The Irish Plumber, Unique Services, "Will" Fix It, and Yes! Air Conditioning and Plumbing. United by Exceptional Service®, the ARS / Rescue Rooter Network serves both residential and light commercial customers by providing heating, cooling, indoor air quality, plumbing, drain cleaning, sewer line, radiant barrier, insulation and ventilation services. Each location has a knowledgeable team of trained specialists, who have undergone rigorous drug testing and criminal background checks. Providing exceptional service and ensuring the highest standards of quality, ARS has the experience to do any job right – the first time, with all work fully guaranteed.