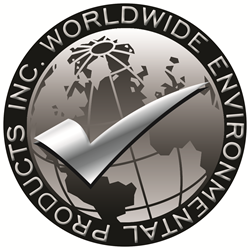 Brea, California (PRWEB) December 01, 2016
Worldwide Environmental Products, Inc. has reached an agreement with Bosch Automotive Service Solutions, Inc. to acquire a portion of the U.S. based emission test equipment business. The State of Georgia's Clean Air Force is the vehicle emissions inspection program in Georgia and is responsible for the identification and repair of polluting vehicles. It has provided significant improvements to Georgia's air quality since it began in 1996. This last year, Georgia began Phase V of its inspection program, which required newly certified or upgraded vehicle inspection equipment for all participating official inspection stations.
Worldwide worked with Bosch to develop, implement and offer of a cost-effective hardware and software upgrade package for the approximately 200 customers using Bosch equipment in Georgia. This provided Bosch customers with an option to upgrade their existing inspection equipment rather than be forced to acquire a more expensive, completely new system from Worldwide or another certified vendor.
Worldwide's upgrade option was certified for official program testing, and nearly all of the participating Bosch customers have now been setup and are currently testing with Worldwide's upgrade. Components include updated inspection software, a bio-metric finger vein scanner for secured login, and WEP's BAR Certified OBDII Data Acquisition Device (DAD) for vehicle OBD inspections.
For over thirty years, Worldwide Environmental Products, Inc. has been a leader in designing and providing innovative, high-quality vehicle emissions and safety inspection solutions. Worldwide is currently doing business in eleven states domestically in the U.S., and has business operations in 10 countries internationally. From highly-rated hardware and software to advanced database applications and hosting, to vehicle diagnostic training and turnkey I/M program management, Worldwide has earned and maintained a strong reputation for its expertise in providing long-term, successful vehicle inspection solutions.