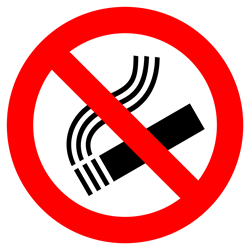 There are many aspects of pre- and post-operative instructions that patients need to make sure they understand well before the day of their operation.
Beverly Hills, CA (PRWEB) November 30, 2016
A November 29 article in Science Daily discusses how members of the American Society of Plastic Surgeons (ASPS) are now advising patients to refrain from the use of e-cigarettes, as well as traditional cigarettes, for four weeks prior to a surgical procedure. Beverly Hills plastic surgeon Payam Jarrah-Nejad, M.D., F.I.C.S., F.A.C.S., known more casually to colleagues and patients as Dr. J, notes this is an excellent example of why it's important for patients and doctors to communicate very clearly. Dr. J adds that it's often easy for patients to misunderstand recommendations that may not be as obvious as they should be. For example, an instruction form that might only say that patients should not smoke for a month before the operation, might be interpreted by avid e-cigarette users as not applying to vaping if it is not clearly explained that the real issue appears to be the nicotine both traditional and electronic cigarettes contain.
The plastic surgeon goes on to note that there are many aspects of pre- and post-operative instructions that patients need to make sure they understand well before the day of their operation. These include such matters as when to stop eating prior to a procedure, how much downtime to expect following the procedure, and when it is appropriate to resume normal activity and exercise in the aftermath of a procedure. The doctor adds that these will tend to vary substantially from procedure to procedure. Breast augmentations and facelifts are both popular plastic surgeries, he notes, but they are obviously very different operations with different issues that need to be addressed.
Dr. J goes on to emphasize that, while knowing how to prepare for a procedure is extremely important, one of the most important areas that patients need to fully discuss with their doctors is what to expect in the short and long term period aftermath of the procedure. The plastic surgeon explains that fully healing from a procedure can often take some time, and it might be a matter of several weeks or longer before the full benefits of a procedure becomes obvious. He adds that, in order to prevent patients from becoming unduly disappointed or discouraged early on, it's important for doctors to explain the healing process in detail, including what to expect at each stage.
Dr. J also notes that studies have shown that the main predictor of how happy a patient is with his or her ultimate outcome is having a realistic idea of what that will be. The doctor adds that he spends a great deal of time discussing the likely final results with patients, so they understand clearly what to expect, and when to expect it.
Readers would like to learn more about plastic surgery with Dr. J can call his office at 310-683-0200. They may also visit his site to learn about his background and qualifications.