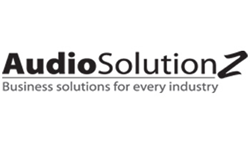 Form I-9 simplified, for hassle free employee orientation
Durham, NC (PRWEB) December 01, 2016
AudioSolutionz is a preferred source of procuring business-enhancing information online. It offers business professionals high-quality, informative live/on-demand audio conferences, webinars and DVDS. Over a period of 12 years, it has been able to earn the trust of thousands of professionals who have used these packages to enhance their performance.
AudioSolutionz will host a live webinar with expert speaker Patricia A. Bollman on Tuesday, December 6, 2016, titled 'How to complete New Form I-9 for 2017'. Patricia will use the session time to provide training on how to properly fill every section in form I-9. She will also talk about reviewing documents while undergoing the filling out process.
Some time back, the US Citizenship and Immigration Services (USCIS) announced that it will release a revised Employment Verification Form I-9 on November 22, 2016. Employers will need to use Form I-9 to verify the identity as well as employment authorization eligibility of all the employees. The new Form I-9 is set to become mandatory from January 22, 2017.
The Immigration Reform & Control Act of 1986 (IRCA) makes it mandatory for the employers to verify that all newly hired employees submit "facially valid" documentation that verify their identity and also legal authorization to accept employment in the United States. I-9 form (or Employment Eligibility Verification Form) is provided by the federal government for precisely this reason. Every employee who got hired after November 6, 1986 must fill out an I-9 form at the time of appointment. He/she must complete Section 1 of the form at the actual beginning of employment. The employer must complete Section 2 within three days of the former starting work. The latter is responsible for ensuring that the forms are duly filled in a timely manner. I-9 is not required for unpaid volunteers or those who work as contractors. However, a company may still find itself liable if it contracts work to a firm, fully knowing that its contractor employs several unauthorized workers.
As per the reports, there are many ways to ascertain the proof of identity / employment authorization. For this, an employee type must be identified first. The prospective employee must be from one of the following categories:

A U.S. citizen by origin
Non-U.S. citizen national
A lawful permanent resident of the country
An alien who is authorized to work in the U.S.
Documents needed to establish identity:

Valid U.S. Passport
U.S. Passport Card
Green Card/Permanent Resident Card
A valid foreign passport that also has an I-551 stamp
An active Employment Authorization Act issues by the Department of Homeland Security.
An active Employment Authorization Card
Voter Registration Card
Driver's ID Card
Join expert speaker Patricia A. Bollman in a Live Webinar that will guide attendees on how to properly complete each section of the new Form I-9 as well as a review of the requirements for accepting documents as part of the Form I-9 process. Attendees will receive essential tips and resource materials, as well as review documents that can be accepted under the form I-9 process. Additionally, she will clarify on how one to make corrections to the entries also made in Form I-9.
For Registration Visit - https://www.AudioSolutionz.com/hr-compliance-employment/form-i-9-compliance-issues.html
Get $30 off on our conferences and webinars. Use Code PRWEB30 on checkout (applicable for all purchases).