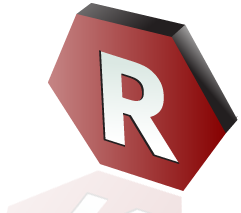 Reflection solves real business challenges for our customers who are using the Salesforce.com platform and need to have more control of their data
(PRWEB) December 06, 2016
Riptide Software and its data replication product, Reflection, are providing control over terabytes of data for its subscribers. Unlike other data integration tools, Reflection requires no training or special implementation to use and can be configured and running in under 10 minutes. Once running, Reflection requires no user intervention and will run silently on a configured interval.
Reflection, the top-rated Salesforce backup, integration and reporting solution can now be used to restore Salesforce data. Customers can leverage Reflection from within the immensely popular Amazon Web Services (AWS) cloud infrastructure or Microsoft's Azure platform. Reflection's user base continues to grow, with over twenty new companies securing their data via Reflection in the last six months.
Riptide's partnership with AWS is part of an ongoing effort to meet customers' ever-evolving needs with cloud-based solutions that are shaping the future of business. "Reflection solves real business challenges for our customers who are using the Salesforce.com platform and need to have more control of their data. With this latest release of Reflection, we can now reach a wider enterprise audience by bridging two of the top cloud providers in Salesforce.com and Amazon Web Services," says Zenon Rawley, Director of Digital Technologies.
About Reflection
Reflection is an automatic data replication and restoration application for Salesforce, Force.com, and Database.com. Reflection creates a mirror image of your Salesforce data onto your local database or AWS RDS instance. Reflection supports full cloud based deployment both on the Amazon AWS and Microsoft Azure platforms as well as on premise deployment or any mixture of the two. It enables a complete view of your data for superior enterprise reporting capabilities, integration with other on-premise systems, and secure backup and disaster recovery solutions.
About Riptide Software
Riptide Software, an employee owned company, is an award-winning, formally assessed CMMI Level 4 software company based in Central Florida. For over two decades, Riptide has developed innovative software architectures and cloud computing infrastructure to deliver high volume systems at low cost. Riptide offers a wide array of services and products for various industries, including cloud computing and on-demand technologies, mobile and web development, enterprise application development, e-learning, Salesforce consulting, and much more.
Reflection is now available on Amazon's AWS Marketplace and the Salesforce AppExchange.
To find out more information about Reflection, please visit http://www.RiptideSoftware.com