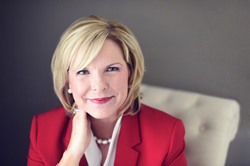 Out of 111 banks with a presence in this region, Centric Bank ranked #1 in lending dollars. We issued loans to 50 new businesses ranging from restaurants and retailers to accounting firms and dentists with a close rate of 100 percent.
Harrisburg, Pennsylvania (PRWEB) November 30, 2016
Centric Financial Corporation, parent company of Centric Bank, has been recognized by the U.S. Small Business Administration as the Eastern District of Pennsylvania's #1 lender in total loan dollars. Centric Bank approved 50 SBA loans totaling $38.5 million and has become a catalyst for job growth in the central Pennsylvania and suburban Philadelphia regions.
"Out of 111 banks with a presence in this region, Centric Bank ranked first in lending dollars. We issued loans to 50 small businesses ranging from restaurants and retailers to accounting firms and dentists with a close rate of 100 percent," says Patricia A. (Patti) Husic, President and CEO of Centric Bank. "Infusing Pennsylvania's job creators with capital and resources creates opportunities for small businesses to grow and scale in the Keystone State."
"People are fond of saying, 'We need to grow the economy.' At Centric Bank, I am extremely proud to lead a team that makes it happen! Our passion for small business owners and our investment in their future is powering communities and putting people to work. This positive ripple effect creates a renewed confidence on Main Street. Community banks are the lifeblood of small business, and their success begins with a bank and bankers that live and lend locally," says Husic.
The Eastern District of the SBA comprises more than two-thirds of the business landscape in the Commonwealth—40 of 67 counties.
"Lending in Eastern Pennsylvania is at an all-time high for SBA's flagship 7(a) loan program –more than half a billion SBA-backed dollars were loaned to businesses in the district," says Solomon Wheeler, U.S. Small Business Administration Harrisburg Branch Manager. "Access to this capital is critical for central Pennsylvania small businesses to serve new customers, expand operations, and create jobs for the regional economy. These results are a direct reflection of the continued strong relationships SBA enjoys with our lending partners. One particular partner, Centric Bank, has fully embraced the SBA lending program and done an excellent job of helping small businesses access capital by producing more loans in 2016 than ever before. In terms of total SBA loans in 2016, Centric Bank ranks #1 in loan dollars in the Eastern Pennsylvania District and that includes 40 counties."
"Small business and entrepreneurs are leading economic growth, strengthening towns and cities, and spurring innovation all over the country, and the Commonwealth of Pennsylvania is no exception," says Husic. "There are nearly 1 million small businesses in Pennsylvania. These men and women are the backbone of our economy, and we are proud to champion their products and services. On November 15, I stood shoulder-to-shoulder with small business owners on the Harrisburg State Capitol Rotunda steps. Joined by Pennsylvania business leaders and lawmakers, and with the support of the PA House of Representatives and Governor Tom Wolf, we declared November as Small Business Month in Pennsylvania."
Small business represents 99.7 percent of all employer firms in the United States and has generated over 65 percent of the net new jobs in the country since 1995.
It's been a milestone year for Patti Husic and Centric Bank. Last month, Centric Bank was named a Top Team in American Banker's 25 Most Powerful Women in Banking 2016, an exclamation point to Husic's intentional advancement of high-achieving women. Husic herself ascended to #17 in the Most Powerful Women in Banking list this year, a recognition that has brought national attention to the bank's organic lending successes and Husic's commitment to 'Be the Difference Maker' for the men and women on Main Street.
About Centric Bank
A three-time Best Places to Work and Top 50 Fastest-Growing Companies for four years, Centric Bank is headquartered in south central Pennsylvania with assets of $464 million and remains the leader in organic loan growth in central Pennsylvania. A locally owned, locally loaned community bank, Centric Bank provides highly competitive and pro-growth financial services to businesses, professionals, individuals, families, and the health care and agricultural industries. With a Five-Star Bauer Financial Rating, Centric Bank is also ranked #1 in approved SBA 7(a) loans in the Eastern District as of September 30, 2016, which comprises 40 out of 67 counties in the Commonwealth. Centric Bank is also a Top 20 Lender for SBA Loans in the Philadelphia Region. Founded in 2007, Pennsylvania-based Centric Bank has financial centers located in Harrisburg, Hershey, Mechanicsburg, and Camp Hill, and loan production offices in Lancaster and suburban Philadelphia. To learn more about Centric Bank, call 717.657.7727 or visit CentricBank.com. Connect with them on Twitter at @CentricBank and Facebook at Centric Bank.
Centric Financial Corporation is traded over the counter (OTC-Pink) with the ticker symbol CFCX.
###