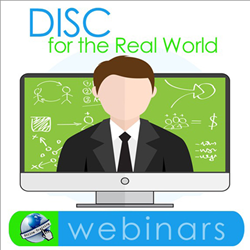 Boardman, Ohio (PRWEB) December 01, 2016
'Tis the season to be jolly. Sometimes, though, that's easier said than done. The holidays can be a great source of joy, but shopping for gifts, organizing family gatherings, and attending holiday events while managing the everyday responsibilities of work and home can cause stress levels to skyrocket.
For those looking to decrease their holiday stress levels, PeopleKeys today announced they will offer a free webinar called "How to Beat Holiday Stress and Actually Have Some Fun." The webinar will air at 2pm EST on Friday December 2nd, and will teach attendees strategies for coping with holiday stress that are tailored to meet the needs of their unique individual personality style. The webinar will use techniques based in DISC personality analysis to highlight the connection between stress management and personality, showing participants simple and effective ways to cope with the pressures of the holiday season.
PeopleKeys Master Trainer John Schindell and creator of "How to Beat Holiday Stress and Actually Have Some Fun" said, "All through November and December, many of us feel like we're just barely hanging on. We're rushing from place to place trying to get everything finished, are worried about family tensions, and are so overwhelmed by the enormity of the tasks that we have to complete that actually enjoying any of it seems impossible. When you feel like holidays are a chore to 'get through' and not something to be enjoyed, it's time to look at your stress levels to see where those feelings are coming from."
Schindell continued, "The good news is that there are simple and easy ways your personality style can be a road map to a better holiday experience. Personality can be used as a way to identify stress triggers, pinpoint the kind of activities that bring the most joy, and find ways to more happily interact with the people around you. It's all about learning the tools to better understand yourself, and then using that understanding to prevent, manage, and minimize stress."
Schindell went on to explain that techniques learned in "How to Beat Holiday Stress and Actually Have Some Fun!" can also be used to:

Minimize interpersonal conflicts
Identify and avoid detrimental stress triggers
Feel more balanced and organized
Understand your limitations
Take on the right kind of responsibilities
Enjoy the holidays without unnecessary stress and worry
The free "How to Beat Holiday Stress and Actually Have Some Fun" online training will air on Friday, December 2nd at 2pm EST. The webinar will stream live at peoplekeys.com, and will be available on demand the following day. "How to Beat Holiday Stress and Actually Have Some Fun" will be presented as a part of the popular DISC for the Real World webinar series, which includes monthly installments of free interactive 30-minute training sessions on a variety of real-world issues. For more information about PeopleKeys, their personality testing and behavioral analysis tools, or to register for the December 2nd "How to Beat Holiday Stress and Actually Have Some Fun" webinar, visit peoplekeys.com.
About PeopleKeys
PeopleKeys has been providing tools to measure the connection between personality and human behavior for over 30 years. PeopleKeys believes that an understanding of human behavior can be used to create effective leaders, improve relationships, streamline productivity, improve communication, and reduce stress. Their DISC personality tests and behavioral analysis tools have been translated into over 23 different languages, and are sold around the world. For more information about PeopleKeys and their DISC solutions, please contact Marketing Manager Kaitlyn Miller at 330-599-5580 x113.