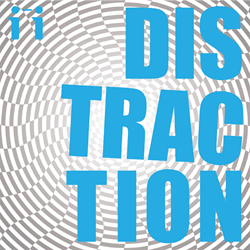 Ferrari engine for a brain, with bicycle brakes.
Hamden, CT (PRWEB) December 07, 2016
A quote from Dr. Edward Hallowell, host of CRN International's "Distraction" podcast, has prompted an outpouring of comments on social media that offer a rare glimpse into the mind of those people with ADHD.
Dr. Hallowell, a child and adult psychiatrist, leading ADHD authority and New York Times bestselling author, has described people with ADHD as having "Ferrari engines for a brain, with bicycle brakes."
The quote was posted on social media during ADHD Awareness Month in October and generated a variety of responses, such as:
"I don't think in a straight line – often that's a bad thing, but sometimes it's brilliant," said Jennifer from Scott Depot, WV.
"Lack of brakes isn't the problem – getting started is. It's like having a clutch that doesn't engage," said a follower from Saskatchewan.
"Rush-hour city traffic with no lights," said Noah from Boston.
Dr. Hallowell said, "Race car brain with bicycle brakes is my way of describing ADHD, and I am very glad my comment prompted so many other creative analogies for this fascinating kind of mind."
Visit the "Distraction" website to read the entire article and all the comments.
The "Distraction" podcast was created by CRN International's Collisions division to help people cope and thrive in our crazy-busy, 24/7 modern world.
CRN's Collisions division has already developed several shows in addition to "Distraction": "The Car and Driver Podcast," with the editors of Car and Driver magazine, and "The Official Sasquatch! Festival Podcast," providing coverage of the Live Nation music festival. Coming soon are "Stockton!," hosted by sportscasting icon Dick Stockton, and "Just The Right Book!," a podcast hosted by the influential independent bookseller Roxanne Coady of RJ Julia Booksellers.
About CRN International
CRN International is the leading radio marketing company, pioneering strategies and producing creative programming that gives major advertisers competitive advantages through radio and emerging audio media. The company recently launched Collisions, which produces "podcasts for curious people." The company is headquartered in Hamden, CT, with offices in New York, Minneapolis and Detroit.
For more info:
Jim Alkon, Marketing Director
jima(at)crnradio(dot)com
203-407-3341