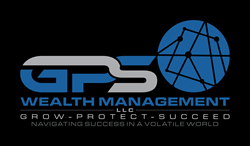 As technology and the world changes we felt it imperative to adapt to the current global playing field. -- Jim Goodland
Plymouth, MN (PRWEB) December 01, 2016
The Jim Goodland Team and GPS Wealth Management, LLC are pleased to announce their new Power Portfolios™. These new portfolios consist of lower-cost and smart-beta funds as well as traditional managers who consistently beat their benchmarks. In each version there will be 3-6 risk profiles for the GPS Power Income Portfolios™ for retirees seeking income, GPS Power Growth Portfolios™ for investors seeking growth, GPS Power Growth and Income Portfolios™ for investors seeking both growth and income, GPS Power Preservation Portfolios™ for investors seeking capital preservation and GPS Power Market Portfolios™ for aggressive investors looking to go both long and short the market based on market technicals.
"I am excited for the enhancements we are creating in our portfolio management arena. As technology and the world changes we felt it imperative to adapt to the current global playing field. Through our investment team and global partners we are striving to develop both a goals based approach and an index-based approach so our clients can make informed decisions on how their investments are managed." – Jim Goodland, founder, GPS Wealth Management, LLC
GPS Wealth Management, LLC is a Plymouth, MN based wealth management firm with over 25 in-house professionals designed to provide their clients a full wealth management experience. With over 23 years as a licensed advisor, Jim Goodland has associated his firm with some of the world's largest financial institutions to provide a cutting-edge experience for GPS clients.
Investment Advisory Offered Through Spire Wealth Management, a Federally Registered Investment Advisory Firm. Securities Offered Through an Affiliated Company, Spire Securities, LLC a Registered Broker/Dealer member FINRA/SIPC.