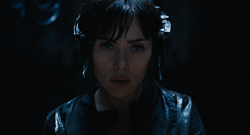 It's the biggest and best issue we have ever done so it only make sense that we roll it out around the biggest and best event; CES and their 50th anniversary," said Editor-in-Chief Charles Warner
Denver, CO (PRWEB) November 30, 2016
The front cover story, an exclusive interview with Ghost In The Shell star Scarlett Johansson, delves into an array of topics, from the difficulties of personal connections in an increasingly digital culture to the way Johansson chooses her characters. The back cover will showcase comedian Kevin Hart, featuring an in-depth profile on his rise to fame, his non-stop work ethic, and his recent venture into the world of technology.
Additionally, this issue will roll out the Top 50 Most Innovative Products of the year, highlighting inventive new tech that promises to improve many aspects of day-to-day life.
"Two covers with huge star power. What's not to love? It's the biggest and best issue we have ever done so it only make sense that we roll it out around the biggest and best event in CES for their 50th anniversary," said Editor-in-Chief Charles Warner.
Other notable features include an exclusive conversation with actor Josh Brolin about his new film and the Marvel Cinematic Universe; a review of the greatest cars available for 2017; a talk about dark matter with author and physicist Lisa Randall; and an in-depth look at the duality of the online hacking group Anonymous.
Along with the new edition, Innovation & Tech Today editorial experts will be at CES 2017 (which takes place January 5-8 in Las Vegas). The staff will be conducting live interviews and answering questions in a 600 foot pavilion in the south hall. The I&T Today Pavilion will feature some of the innovative, award winning brands from the winter issue of I&T Today.
Available Barnes & Noble, Micro Center, and select retailers, the winter 2016 issue of Innovation & Tech Today will be released December 27. Innovation & Tech Today's website can be viewed here:http://innotechtoday.com/subscribe/