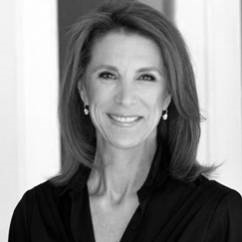 (PRWEB) December 01, 2016
Linda May, a licensed real estate agent in the Holmby Hills/Los Angeles, California, market, has rejoined the prestigious Haute Residence Real Estate Network.
The Haute Residence Real Estate Network (Hauteresidence.com), affiliated with luxury lifestyle publication Haute Living, is proud to continue its partnership with Linda May, recognizing her as a prominent real estate professional. Haute Residence unites a distinguished collective of leading real estate agents and brokers, highlighting the most extravagant properties in leading markets around the globe for affluent buyers, sellers, and real estate enthusiasts.
About Linda May:
Consistently ranked in the top one percent of Coldwell Banker's realtors internationally, Linda May is one of Los Angeles' most dedicated and successful real estate brokers. With an outstanding reputation representing the top echelon of the city's business leaders and a special interest and expertise in marketing properties of architectural significance, she has been the deal-maker for hundreds of satisfied buyers and sellers in hundreds of successful real estate transactions during her more than 30 years in business.
Linda first established her name in West Los Angeles' highly competitive real estate market with her own thriving "boutique" firm, Caverhill and May (1982-1990), where in 1990 she recorded a previously unheard of double-digit dollar home sale—the landmark estate, Quest End, which sold to rock star Bruce Springsteen for a record-breaking $13.7 million. In 1991, while at Fred Sands Realtors (1990-1995), she was the first real estate broker to brake the corporate mold and began the "personal branding" trend among real estate professionals, with Linda May Properties. Now with Coldwell Banker International Previews, Linda May Properties is an independent marketing division backed by Coldwell Banker's managerial and legal expertise. To serve her clients' needs, Linda is also assisted by her own professional support team.
Buyers and sellers who have worked with Linda recognize that she is extremely knowledgeable in the "art of the deal." Years of experience have developed her finely honed ability to focus on the desired outcome of a deal, which allows her clients to set strategic goals and maximize results. In addition, Linda May's ability as a skilled negotiator is extremely helpful to buyers and sellers, not only for accomplishing a sale but for maintaining the delicate balance necessary to keep transactions in escrow and moving them on to close. For Linda, the art of deal-making also includes excellent client service and follow-through. The satisfaction buyers and sellers experience during the process of buying or selling a home with Linda May Properties brings many clients back for Linda's expertise time and again. A large part of her clientele is repeat clients or referrals from previous clients who appreciate her professionalism and market savvy and the high level of confidence they have working with her. One repeat client calls Linda, simply, "a superstar". Widely acknowledged as a trend-spotter, Linda possesses an in-depth understanding of the complex real estate world, which is invaluable to her clients. She shares her insights with them and others in her incisive quarterly newsletter, Linda May's Real Talk (several recent editions follow). She also has commented on real estate trends for publications including the Los Angeles Times, The Wall Street Journal, Los Angeles Business Journal, and Beverly Hills 213 Magazine to name a few.
Linda's passion for supporting music and the arts has led to her participation on the Wallis Annenberg Center for the Performing Arts board as well as to be a charter founder of (MOCA), a member of LACMA, a co- chairman of the Board of Overseers for the L.A. Philharmonic, and a member of the Music Center's Blue Ribbon. Linda is also invested in giving back to her community by helping the city's at-risk youth through organizations like A Placed Called Home and Aviva Family and Children's Services.
An ardent fan of Los Angeles ever since arriving from her native San Francisco more than 30 years ago, she is inspired as she witnesses the city's invigorated pace of growth and expansion. In Los Angeles, new neighborhoods are being created and others are expanding and resonating with growth—the result, explains Linda, of elements more significant than simple population increase.
"First, there's a significant upswing in the number of people migrating from the East Coast and Florida like we've not seen since the Seventies. Secondly, there's a huge increase in the number of younger professionals coming here. Both are drawn by our tremendous economic expansion, which is being fueled by economic growth in China and Southeast Asia, with L.A. serving as the gateway.
"What I see now is a city that is so vibrant and exciting," Linda adds. "Los Angeles has become a cultural destination that offers a casual lifestyle and a thriving business climate. People are coming here from everywhere because it's stimulating, interesting and there's tremendous opportunity. The entire city is alive! There's an excitement and enthusiasm that envelops all that one does, and I'm loving being a part of it."
To learn more, visit Linda May's Haute Residence profile: http://www.hauteresidence.com/member/linda-may