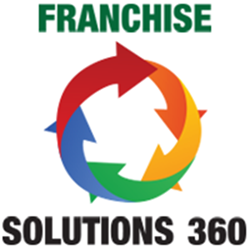 By taking a holistic view and making real estate an integral part of the franchise process, not just an add-on or an after-thought, we can help franchisees and franchisors increase their chances of success
Syosset, NY (PRWEB) December 01, 2016
Franchise Solutions 360, a boutique franchise and real estate advisory firm, is merging real estate selection and financing services as part of their franchise service offerings.
Looking towards the future of franchising, Franchise Solutions 360 is providing an innovative approach that combines franchise counseling with the crucial component of securing a successful franchise location. This combination of services brings a holistic approach to the franchise buying process, not offered by other franchise brokers.
By merging franchising, real estate, financing and entrepreneur services under one firm, Franchise Solutions 360 is filling an important need in the $20 trillion franchising and real estate industry.
Franchising presents a great opportunity for the nearly 2.5 million United States Armed Forces personnel that are currently on active or reserve duty -- as it is, 1 in 7 franchises in the US are owned by veterans. Franchise Solutions 360 offers benefits and cost concessions to military personnel as incentives to become franchisees.
"We've all heard the saying that the three keys to success in a real estate business are location, location and location. By taking a holistic view and making real estate an integral part of the franchise process, not just an add-on or an after-thought, we can help franchisees and franchisors increase their chances of success," explained Keith Lefkof, President, Franchise Solutions 360.
As part of the Franchise Solutions 360 process, the company offers a comprehensive evaluation assessment to match prospective franchise owners with the right franchise opportunities based on factors such as temperament, interests, background and finances.
Franchise Solutions 360 also offers franchise seminars and expos to assist in franchise education and small business ownership.
Franchise Solutions 360 is a boutique franchise and real estate advisory firm located in New York, focused on providing "360 Degrees" of franchise counseling services, helping entrepreneurs live the American dream through owning and operating their own businesses. More information can be found on their website at Franchise Solutions 360..