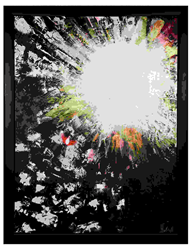 "Louisiana has suffered an immense natural disaster with the 2016 flooding and over 160k displaced families need our help. Launch Louisiana wants to help as many families as possible get home for the holidays."
Baton Rouge, LA (PRWEB) December 02, 2016
Launch Louisiana, a Louisiana based nonprofit is a participant in the "Cajun Santa Christmas Campaign," a collaborative effort by the state's most credible nonprofits to provide a "one stop shop" for humanitarians worldwide to assist Louisiana's families recovering from the August 2016 flooding.
The flooding caused by 48 hours of torrential rain, has displaced over 160,000 families who are still trying to get "home for the holidays." Many of the families are currently living in hotels, travel trailers, campers, tents or with family and friends as they face ongoing delays with insurance and FEMA funds, insufficient supplies and qualified help, as they attempt to rebuild their homes and lives.
The Cajun Santa Christmas Campaign allows donors worldwide to play "Cajun Santa" by choosing to donate cash, resources, or to holiday shop for a cause. http://www.cajunsantachristmas.com
Launch Louisiana is also proud to announce a major donation initiative with international artist Jennifer Awad of Kardia Gallery. Awad is Toronto based artist presently residing in Washington DC who's offered to donate 1/3 of the proceeds from the sale of her piece entitled NEW DAY to assist with flood relief efforts.
NEW DAY, a framed acrylic on canvas painting (54" x 42") from the One Million Voices series was inspired by a photograph of a real sunburst through trees as Awad was processing through intense cases of human rights violations. The piece is priced at $5,000. "No matter how bleak the situation is, hope is as certain as the breaking of a new day."
http://www.launchlouisiana.com/jennifer-awad
Flood Facts:

7 trillion gallons of water fell on Louisiana, 3 times more rain than fell during Hurricane Katrina.
Over 160,000 families were displaced by the flooding, and even though cleanup has started, many Louisiana residents are currently living in travel trailers and even tents in their blighted neighborhoods while they face delays from insurance, FEMA and a shortage of supplies and workers as they work to rebuild their devastated homes.
Many of the hardest hit areas were not in flood zones, so the residents did not have flood insurance. These families are in crisis, with no help on the horizon.
Spokesperson Available For Interview/Comment
Shanna Forrestall of LA Film Resources is a Louisiana native and an established marketing and social media consultant, as well as an actress/producer with a list of TV and film projects on her resume. She is a life-long humanitarian who's worked worldwide, including in and around New Orleans after Hurricane Katrina and now across south Louisiana after the 2016 Louisiana Flood. She is a celebrity volunteer/spokesperson for Launch Louisiana to support their campaign initiatives and to date she has raised over $100k in resources and donations for families affected by the August 2016 flooding. She also created and curates the Louisiana Flood Forward Facebook Group that focus solely on positive stories of recovery. Contact Shanna at shanna.forrestall(at)gmail(dot)com or 310-744-1598.