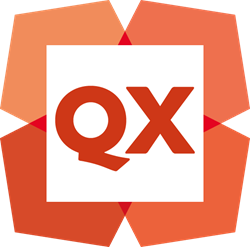 Denver, CO (PRWEB) December 01, 2016
Quark announced today a new Buy One, Get One offer on QuarkXPress 2016. Between December 1 and December 22 everyone who purchases or upgrades to QuarkXPress 2016 will receive a second license of QuarkXPress 2016, worth $849, completely free. Get details about the new QuarkXPress Buy One, Get One offer.
QuarkXPress 2016 is the current version of Quark's leading design and page layout software for creative professionals. It is optimized to provide exactly the features individual creatives need to work efficiently, including the ability to:

Export to a variety of print and digital output formats such as PDF/X4, ePUB (eBook), HTML5 Publication (digital flipbook) and even iOS and Android apps
Convert PDF, Illustrator, and EPS files to native, editable objects (QuarkXPress is the first design software to provide this functionality)
Copy and paste objects from Illustrator, PowerPoint, Excel, and others to QuarkXPress as fully-editable QuarkXPress objects
And best of all QuarkXPress 2016 is available as perpetual license so users aren't locked into an ongoing subscription payment.
Buy One, Get One Free Details
New full and upgrade product licenses of QuarkXPress 2016 purchased between December 1-22, 2016 are eligible for the Buy One, Get One promotion. The free copy of QuarkXPress 2016 will be a fully functional, Not For Resale (NFR), upgradeable, downloadable license and must be registered to the same company/person as the paid software. Read the full terms and conditions and frequently asked questions.
To take advantage of this offer, purchase or upgrade to QuarkXPress 2016 through the Quark eStore, by contacting Quark Telesales, or through an Authorized Reseller.
Note: Site and volume licenses, as well as educational and non-profit licenses are excluded from this offer.
About QuarkXPress
QuarkXPress is leading graphic design and page layout software for creative professionals around the world who depend on quality, performance and stability. QuarkXPress 2016 is the new version of QuarkXPress that introduces transformative functionality and game-changing features, such as HTML5 Publications, the ability to convert PDF, Illustrator and EPS files to native QuarkXPress objects, and much more. Unlike many design suites, QuarkXPress is sold as a perpetual license, which means users make a single purchase and aren't locked into an ongoing subscription. Learn more about QuarkXPress here: http://www.quark.com/2016.
# # #
Quark, QuarkXPress, and the Quark logo are trademarks or registered trademarks of Quark Software Inc. and its affiliates in the U.S. and/or other countries.