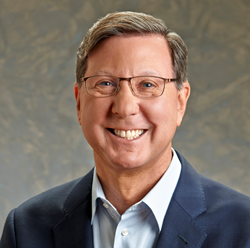 "Bob has led successful exits for early-stage companies, and he brings extensive experience and contacts within oncology in general, and lung cancer in particular."
Evanston, Illinois (PRWEB) December 01, 2016
Preora Diagnostics Inc., a privately held medical technology company developing low-cost and highly accurate cancer screening tests, today announced the election of former Pinnacle Biologics President Robert Altman, PhD, to Preora's board of directors.
Dr. Altman also serves on the board of directors of Toltec Pharmaceuticals and Output Medical. In addition to his leadership position at Pinnacle Biologics (the U.S.-based subsidiary of Concordia Healthcare), Dr. Altman also served as CEO and president of Marathon Pharmaceuticals, senior vice president of marketing and sales at Astellas Pharma, and held several senior positions during a 17-year career at Abbott Laboratories.
"The opportunity to collaborate with Dr. Altman is a great and important milestone for our company," said Preora Diagnostics President and CEO John W. Hart. "Bob has led successful exits for early-stage companies, and he brings extensive experience and contacts within oncology in general, and lung cancer in particular."
Dr. Altman earned his PhD in chemistry from Harvard University, his MBA in finance and marketing from The University of Chicago Booth School of business, and his bachelor's degree in chemistry from University of California, Riverside.
About Preora Diagnostics
Preora Diagnostics Inc. is dedicated to helping people survive cancer through a proven, two-tiered approach to early detection. The company develops proprietary, low-cost, minimally invasive, highly sensitive and highly specific cancer screening tests using technology that detects and measures cellular changes at the nanoscale level. The screening tests are based on the proprietary Partial Wave Spectroscopy (PWS) Nanocytology platform, licensed exclusively by Preora through NanoCytomics, LLC and Northwestern University. The Wall Street Journal has named PWS Nanocytology as one of "Six New Medical Technologies Worth Watching," and Corporate LiveWire honored the company with its "2016 Best in Cancer Diagnostics" award. For more information, visit http://www.PreoraDx.com.