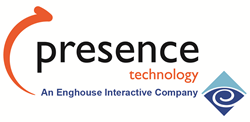 This new version of the Multichannel Presence Suite extends its capabilities and incorporates new functionalities to improve the client relationship.
(PRWEB) December 08, 2016
Launching of the new Presence Suite 10.2 version gives development continuity to its innovative Unified Instance Manager architecture, meeting the needs of multichannel growth and doubling the digital channels management capacity. In addition, this new version optimizes the unattended auto-dialing system without agents, Presence Robodialer, provides greater operational capacity, administrative flexibility and productive control through new monitors and follow-up reports.
One of the great features that have been added to the suite is a new Customer Survey module to effectively capture the Voice Of the Customer (VOC), in order to measure its level of satisfaction, its degree of recommendation of products or services, or to capture information for market research. So, when the agent hangs up, the client is transferred to an automated survey system and provided a series of questions, which the client would respond to by pressing the corresponding key on their phone. Subsequently, the system will generate a report with the scores obtained, so supervisors and managers can evaluate the quality of the Contact Center service offered.
Also in 10.2, we have improved the monitoring, proactive detection and resolution of incidents even before they occur; incorporating centralized alerts using SNMP (Standard Management Protocol). Security of VoIP calls has also been improved through the support of SIP encryption standard protocols in telephony connections with SIP providers and existing PBXs. Additionally, system resiliency and service continuity has been greatly improved by adding Local Survivability feature in OpenGate distributed environments that enable remote nodes to work autonomously by taking calls in case a network region is isolated from the central system upon link failures with the central site.
Another key area of focus in 10.2 version, is the expansion and improvement of the API REST Web Services integration methods to make it easier for Presence system administration tasks through third party applications, such as improved Load Management in the Outbound Services and the management of Time Zones Administration of Records to be dialed. As for the corporate Web applications integration with Presence agent application, a new JavaScript interface has been introduced that greatly simplifies full two-way integration through 100% standard Web technologies! Supervisor capabilities have also been improved with the enablement of WebRTC technology in Presence Supervisor to perform live call monitoring, coaching and recording playback directly from a standard Web browser, thus removing the burden associated with the need of using physical devices. This feature extends the WebRTC support already available for Contact Center Agents since version 10.0.
"Contact Center managers need to have a technological solution that evolves and gives continuity to innovation in a reliable and secure way, without disruptions or changes that may jeopardize their campaigns and customer service success. This new Presence Suite version is a commitment guarantee to our customers and a step further in adapting to the market demands. We are convinced that it will be very useful for the successful execution of the most demanding operations," says Alfredo González, Presence Product Director.
If you want to know more about these features and other functionalities included in Presence Suite, please do not hesitate to contact us@ marketing(at)presenceco(dot)com, or reach out to your local Presence Sales or Channel representative.