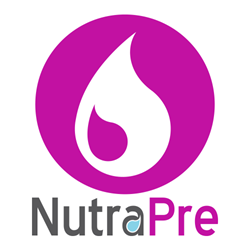 (PRWEB) December 06, 2016
NutraPre, the leading provider of prenatal alkaline water, has officially partnered with Bump Boxes to be featured in an upcoming shipment. The subscription service provides expectant mothers with healthy and fun products designed to make pregnancy easier. With a focus on full-size products, Bump Boxes quickly stands out among other subscription box services.
The prenatal alkaline water contained in each bottle of NutraPre contains supplemental prenatal vitamins to help achieve healthy nutritional levels during pregnancy. Without proper nutritional support, babies in the womb are unable to properly develop. By encapsulating these nutrients into water molecules with the power of nanotechnology, absorption is easily achieved to quickly benefit both mother and child.
Folate is a crucial vitamin during pregnancy to help prevent neural tube defects affecting both the brain and spinal cord of the developing child. Because these neural tube defects can occur early in pregnancy, supplementation of folate is important. NutraPre utilizes natural folate in every bottle of prenatal alkaline water to help achieve target daily recommended values.
Many expectant mothers use NutraPre to help fight morning sickness symptoms that may arise during pregnancy. Morning sickness is often attributed to the loss of alkaline materials to neutralize acidic wastes within the placenta. By utilizing the natural power of alkaline water, dehydration symptoms that can contribute to morning sickness are eliminated while also restoring alkaline levels.
With this partnership, NutraPre is excited to help meet the unique needs of pregnant women to facilitate a healthy pregnancy and aid in child development. Currently, NutraPre's prenatal alkaline water can be purchased through the NutraPre website and Amazon. Look for NutraPre in an upcoming Bump Boxes shipment.
NutraPre was formed out of a sensitivity to the struggles of maintaining prenatal nutrition while enduring the effects of morning sickness. Each bottle of NutraPre contains vitamin-rich alkaline water to aid expecting mothers and new moms. NutraPre utilizes advanced nutritional science to break down top prenatal vitamins into nano-nutrients for easy absorption.