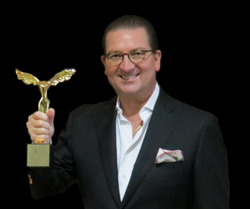 "I am truly honored and humbled by this award. It's truly a testament to what we do at ACPS. The best you is what we do!" - Dr. Newall
PARIS, FRANCE (PRWEB) December 03, 2016
Houston plastic surgeon Dr. German Newall wins "Best Surgical Body Shaping" at the 2016 Anti-Aging & Beauty Awards at The Aesthetic & Anti-aging Medicine European Congress held in Paris, France.
The Aesthetic & Anti-Aging Medicine European Congress (AMEC) brings together the industry's leading scientific experts, speakers, clinicians, and representatives of world-renowned international companies.
An elite international panel of judges reviewed each unique case carefully and awarded Dr. Newall with the Best Surgical Body Shaping trophy. Submissions were sent in from all over the world for the following categories: Best Non-Surgical Facial Rejuvenation, Best Surgical Facial Rejuvenation, Best Non-Surgical Body Shaping, Best Surgical Body Shaping, Best Laser Procedure, and Best Anti-Aging Clinical Case.
Dr. Newall is a nationally and internationally recognized expert for his ability to combine a tummy tuck with liposuction to achieve a toned and tightened appearance that some could only dream of. Evidence of this is his winning case that showcases a beautiful tummy tuck patient.
His artistic ability to create balanced proportions with curves in all the right places is a testament to the Latin influence on his work as a plastic surgeon and his innate appreciation for the curvy, narrow-waisted look.
This award is a tribute to his perseverance and meticulous manner when it comes to his work as a leading body contouring surgeon. To read more about this award visit: http://www.drnewall.com/plastic-surgeon-houston/credentials/awards/