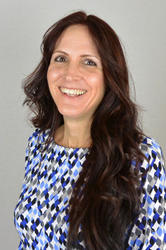 We understand this is a sensitive and challenging transition for many people and we want to ease that stress so you can enjoy the time you have with your loved ones.
Linden, MI (PRWEB) December 02, 2016
When Dr. Debra Bourdeau decided she was ready for a change, she knew she still wanted to run her own business and have the opportunity to have a meaningful impact on the lives of people in her community. Now she's pleased to announce that those two passions have come full circle with the launch of her new small business, Caring Transitions of North Oakland County.
Caring Transitions is America's largest resource for managing senior relocations as well as downsizing and estate liquidations. In addition to organizing, packing, de-cluttering, moving and resettling, Caring Transitions can handle estate sales, liquidations, and preparing homes for market. Caring Transitions of North Oakland County serves Linden, Fenton, Holly, Davisburg, Clarkston, White Lake, Lake Orion, Rochester, Ortonville, Brandon Township, Oxford, Argentine and the surrounding communities.
"The stress of relocating and clearing an estate can tear families apart – especially when you have a house full of memories and a deadline. I understand what it's like to like to try to go through that process without professional assistance and I know how disappointing it can be when you feel like you just have to have a garage sale when you could make made a decent profit with an estate sale. I'm hoping, with Caring Transitions, I can help families get through those transitions more smoothly," Bourdeau said.
Whether your situation is planned or unexpected, Caring Transitions' services are perfect for seniors moving in with family or into a safer living situation as well as busy families and people clearing out the home of a loved one who has passed. All of Caring Transitions' services are customizable, so clients only pay for the services they need – whether that means managing the entire move and estate-clearing or just getting someone resettled into their new place.
"The Caring Transitions concept is unique because we can manage the entire process – from space planning and deciding what you want to take to the new place to preparing your old home for market – and we do it with a compassionate team who specialize in working with seniors and families," Bourdeau said.
"We aren't here to tear through your stuff, pack you up and drop you off someplace new. We are here to help you make sure your next chapter starts on the right foot and we will take your life into consideration throughout the process. We understand this is a sensitive and challenging transition for many people and we want to ease that stress so you can enjoy the time you have with your loved ones," she added.
Bourdeau studied at The Michigan College of Optometry and obtained a Fellowship through Johns Hopkins Medical Institute. Prior to opening Caring Transitions, Bourdeau built and operated her own optometry practice. As part of her work for the last decade, she's worked extensively with seniors and special needs patients.
"From medicine to moving, nothing fills me with more satisfaction than knowing I provided another individual with a service or solution that will alleviate stress, improve their quality of life or guide them to the correct resources they may need. I'm looking forward to bringing the same commitment to quality, service, professionalism and care I provided with my optometry practice to Caring Transitions of North Oakland County," Bourdeau said.
Bourdeau opened Caring Transitions with the support of her husband Brady and son Brayden as well as her parents Edward and Sharon Bourdeau. Bourdeau's family also includes three cats and three Yorkies. She and Brayden are also working on starting a cat rescue in their spare time.
Bourdeau is a Certified Relocation and Transition Specialists, a designation bestowed by an independent organization that evaluates providers of senior relocation services. Caring Transitions of North Oakland County is bonded and insured and all employees are background-checked.
For additional information about Caring Transitions, call (248)270-6822, email DBourdeau(at)CaringTransitions(dot)com or visit http://www.CaringTransitionsofNOC.com.