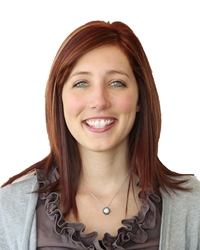 We strive to put our employees first and invest in our talent for the long-term sustainability of Clickstop and the surrounding community.
URBANA, IA (PRWEB) December 02, 2016
Clickstop is a recipient of the second-annual Corridor Business Journal (CBJ) Workforce Awards. The recognition acknowledges employers and individuals who are ahead of the curve in creating and maintaining their workforce talent edge in the Cedar Rapids/Iowa City region.
Urbana-based Clickstop earned the Publisher's Award for its standout culture. Despite rapid growth over the past decade, the company stays heavily committed to a set of core values that help guide business decisions, recruit top talent, drive employee development, and create a great work environment.
"The Publisher's Award from the Corridor Business Journal is very special to our company," said Sarah Watson, Talent Experience Architect at Clickstop. "It serves as a great reminder that workforce initiatives are a crucial part to the success of our business and the region. We strive to put our employees first and invest in our talent for the long-term sustainability of Clickstop and the surrounding community."
Clickstop CEO Tim Guenther, along with nine employees, accepted the award during a breakfast at The Hotel at Kirkwood Center in Cedar Rapids on Nov. 17.
A total of 11 employers and one individual were self-nominated and selected by an independent panel of industry professionals. Award categories cover several areas, including recruitment campaigns, employment opportunities for veterans, hiring strategies of Iowa graduates, as well as internship, diversity, training, and internal career planning programs.
The CBJ partnered with Kirkwood Community College for the event, which was expanded from last year's to offer a panel discussion following the presentation. Winners elaborated on their innovative strategies in an effort to inspire other organizations and strengthen the local economy.
According to the CBJ, a low unemployment rate, tepid population growth and skill shortages – especially in occupations requiring some postsecondary education, but not necessarily a four-year degree - have made attracting, retaining and promoting talent a challenge for many Corridor companies.
"Clickstop does so many different things well," CBJ publisher John Lohman wrote in a special supplement highlighting best practices of honorees. "It's all about creating a positive culture, and it starts at the top. CEO Tim Guenther encourages his staff to pursue their passions together, even if it falls outside normal job duties. At the CBJ we've seen this over and over again, whether it's starting a corporate band or creating humorous videos that boost morale."
Clickstop's focus on workplace culture has attracted multiple nods regionally and statewide. The company has ranked among the CBJ's Coolest Places to Work for four consecutive years, and was named the overall Coolest Place to Work in the Corridor in 2014. The Des Moines Register has also featured Clickstop as one of Iowa's Top Workplaces annually since 2013.
"This award is just another feather in (Clickstop's) cap, and illustrates to the Corridor and state that they are a special company," Lohman said.
Founded in 2005, Clickstop owns and operates a suite of brands in niche industries that range from cargo control and moving supplies to fasteners, reflective insulation and home storage solutions. Several years ago, the company began sewing and assembling tie-down straps for its flagship division US Cargo Control.
A multimillion-dollar building expansion nearing completion at Clickstop's headquarters will add more than 53,000 square feet of manufacturing and office space, a commercial kitchen, entertainment areas and a health and fitness center.
###
About Clickstop, Inc.
Clickstop is a multi-brand merchant based in Urbana, Iowa. Its focus on great workplace culture has landed the company multiple work environment-focused awards including two first-place achievements as the Coolest Place to Work, along with being named one of Iowa's Top Workplaces by The Des Moines Register for four consecutive years. Clickstop serves diverse markets that include the moving and cargo control industry, energy-efficient insulation products, fasteners and home organizing solutions. For more information, visit Clickstop.com.