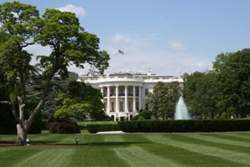 The options for lodging have really opened up for this presidential inauguration, said Tim Bowes, Vice President of Crescent Hotels & Resorts. The key really is to be close to Metrorail.
WASHINGTON, DC (PRWEB) December 12, 2016
In the last two years since the Silver Line Metrorail expansion has opened, connecting Northern Virginia to the nation's capital, hotels close to the new rail stops have seen a spike in travel. Washington, DC's largest travel event, the presidential inauguration, expects to draw record numbers of travelers to these hotels. In addition, the day after the inauguration, there is the planned Million Woman March which is expected to bring even more travelers into the area. Crescent Hotels & Resorts, an operator of over 100 hotels throughout North America, including 14 in the Washington, DC/Baltimore area, has three hotels located on the new Silver Line.
"In the last two weeks, our phones have started to ring off the hook," said Linda Westgate General Manager of the Sheraton Tysons Hotel, located two blocks from the Spring Hill Silver Line stop. Westgate credits the growing interest in the hotel to not only the location to Metrorail, but the nearby Tysons Corner Center, the region's largest shopping complex, hosting over 300 specialty and department stores. The hotel is offering an inauguration package of $329 per night (plus tax) which includes Metrorail passes for two as well as complimentary parking and WIFI. This package is bookable online.
Reston, Virginia, one stop from the Spring Hill station, offers a town center atmosphere with countless dining and shopping options. Don Anderson, Complex General Manager of the Westin Reston Heights and the adjacent Sheraton Reston Hotel, also credits Silver Line for the increased interest in Reston hotels. "This will be first presidential inauguration where guests will be able to take a complimentary hotel shuttle not only to Dulles International Airport but also Metrorail, connecting them to the city for all key events," said Anderson, whose hotels offer complimentary shuttle to both Metrorail and the airport. Both hotels are offering Metrorail passes in their inauguration packages and are bookable online, as well as guest room only options. For Westin Reston Heights: rates starting at $195,click here. For Sheraton Reston Hotel: rates starting at $165, click here. Rates are based on minimum length of stay. Call hotel for details.
Tim Bowes, Vice President of Crescent Hotels & Resorts, said, "The options for lodging have really opened up for this presidential inauguration. The key really is to be close to Metrorail." He also sites new hotels as another option, provided they are close to a rail station. Two hotels that have opened since the last inauguration include the Cambria hotel & suites Rockville located in Rockville Town Center and the Hyatt Place Washington DC/US Capitol, one mile north of the US Capitol Building. Both hotels are two blocks from a Metrorail stop located on the Red Line, one of the system's main arteries.
ABOUT CRESCENT HOTELS & RESORTS
Crescent Hotels & Resorts is a nationally recognized, top-3 operator of hotels and resorts. Crescent currently operates over 100 hotels and resorts in 27 states in the US and 5 provinces in Canada. Crescent is one of the few elite management companies approved to operate upper-upscale and luxury hotels under the brand families of Marriott, Hilton, Starwood, Hyatt and IHG. Crescent also operates a collection of legendary independent hotels and resorts. Crescent's clients are made up of hotel REITs, private equity firms and major developers. For more information, please visit http://www.chrco.com or connect with Crescent on LinkedIn.
rw Stayinwashingtondc.com #stayinwashdc