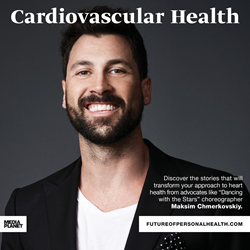 This is the age of opportunity; we have to change the behaviors that lead to these illnesses
(PRWEB) December 02, 2016
Mediaplanet is proud to announce the launch of its newest edition of "Cardiovascular Health" in USA Today, which covers the innovative treatments, therapeutic technologies, and revolutionized nutrition that are helping patients and physicians manage their cardiovascular health while maintaining fulfilling lives. "We are prolonging life 6 years in the last 3 decades," says Dr. Valentine Fuster, a world-renowned cardiologist. "This is the age of opportunity; we have to change the behaviors that lead to these illnesses."
The print component of "Cardiovascular Health" is distributed within the weekend edition of USA TODAY, in the New York, Dallas, Los Angeles/ Las Vegas, Washington/Baltimore, Atlanta, and North Central Florida markets with a circulation of approximately 250,000 copies and an estimated readership of 750,000. Its digital component is distributed nationally, through a vast social media strategy, and across a network of top news sites and partner outlets. To explore the digital version of the campaign, CLICK HERE.
This campaign was made possible with the support of the Cleveland Clinic, American Heart Association, American College of Cardiology, Dr. Valentin Fuster, Maks Chmerkovskiy, LivOn Labs, MitoQ, Baptist Medical Center, Atlantic Health Systems, Valley Fresh, Mount Sinai, American Society of Echocardiography, and Men's Health Network.
About Mediaplanet
Mediaplanet is the leading independent publisher of content-marketing campaigns covering a variety of topics and industries. We turn consumer interest into action by providing readers with motivational editorial, pairing it with relevant advertisers and distributing it within top newspapers and online platforms around the world.