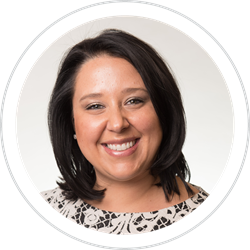 Healthcare systems need to be findable and responsive across all channels and devices, whether patients are conducting voice searches with wearables or booking appointments on their smartphones
Chicago, IL (PRWEB) December 06, 2016
Location marketing technology leader SIM Partners today announced that on December 15 its healthcare division will host a webinar featuring a guest speaker from Forrester, a global research and advisory firm, to discuss how healthcare systems can successfully engage with omnichannel patients who increasingly seek service on demand.
The one-hour webinar, "Winning in Patient Engagement," will be hosted by Amanda Bury, Managing Director, SIM Partners Velocity Health, and features guest speaker, Forrester Senior Analyst Kate McCarthy, on Thursday, December 15, at 11:00 a.m. CST.
"Healthcare systems need to be findable and responsive across all channels and devices, whether patients are conducting voice searches with wearables or booking appointments on their smartphones," Bury said. "Healthcare systems can succeed by combining location and physician data with contextual content to guide patients through the right touchpoints at the right time."
During the webinar, participants will learn a number of takeaways, including:

Why patient insight and engagement are key to success in a rapidly changing healthcare industry.
How healthcare systems can provide on-demand engagement throughout the omnichannel patient journey.
Bury and McCarthy will provide insights into the successful patient experience and take questions from participants. The webinar will draw upon "The Healthcare Guide to Omnichannel Discovery," an ebook newly published by SIM Partners, and "Healthcare Must Embrace Digital to Win in Consumer Engagement," a November 2016 report written by McCarthy and Cinny Little of Forrester.
"The Healthcare Guide to Omnichannel Discovery," based on SIM Partners' location marketing client work, shares how healthcare systems can unleash location and physician data along with content to convert patients' omnichannel searches into transactions.
To register for the webinar and to obtain a copy of "The Healthcare Guide to Omnichannel Discovery," please go here.
About SIM Partners' Velocity Health
SIM Partners' Velocity Health empowers healthcare organizations to improve the patient experience from awareness and consideration through acquisition and retention. A comprehensive location marketing solution, and Healthcare Internet Hall of Fame "Innovative Product" honoree, Velocity Health activates one source of truth for physician and facility location data to drive search visibility and patient acquisition through physician directories and profiles. An open architecture enables engagement on physician profiles – including scheduling, transparency, mobile wallet offers, ride sharing and more – that attracts and retains patients while maximizing existing technology investments. SIM Partners has offices in Chicago and San Francisco. To learn more, or to request a demo, visit http://www.simpartners.com/velocityhealth or follow @Velocity_Health.