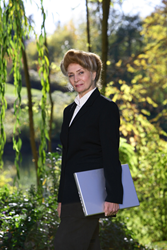 Grants Pass, OR (PRWEB) December 02, 2016
Date aired: November 28, 2016
Guest: Daryl Wein, Medical Technologist/Clinical Laboratory Scientist & Author of Type 2 Diabetes: The Owner's Manual
http://realtimepressrelease.com/press-releases-tagged-with/daryl-wein
Sharon Kleyne, America's leading water advocate and host of The Sharon Kleyne Hour Power of Water, Global Climate Change and Your Health radio program syndicated on Voice of America, welcomed author and scientist Daryl Wein, whose own diagnosis of Type 2 Diabetes in 1999 inspired him to take responsibility for his own health and inspire others to do the same as they engaged this rampant killer. "We have a Type 2 Diabetes epidemic on our hands," said Wein, "and I am working every day to cure it." Kleyne, who has led efforts to educate people about the crisis of dehydration due to excess evaporation of the body's water vapor, supported Wein's commitment.
"I learned long ago," said Sharon Kleyne, founder of Bio-Logic Aqua® Research Water Life Science®, "that one can accomplish very little without education. I try to educate people around the world every day about the growing global water crisis, and the health dangers associated with dehydration due to excess evaporation of the body's water vapor. In doing so," Kleyne said, "we learn what we need to know to create a new, healthy Water Life Science® lifestyle."
Wein agreed, and acknowledged the importance of water in relieving Type 2 Diabetes. In response to Sharon Kleyne's question about the telltale symptoms of this disease, Wein said that there really are none. "It is estimated that 80 million people have early stage Type 2 Diabetes," Wein said, "and they don't know it. When I discovered my own disease," Wein told Kleyne, "I had an insatiable thirst. I couldn't get enough water into me!"
"And that's dehydration at its worst," said Sharon Kleyne. "When the body reacts to a craving, it's a tip-off that it's full of toxins," Kleyne added. Wein agreed that people with Type 2 Diabetes must drink a lot of water to avoid excess evaporation.
"When I see a new patient," Wein said, "the first thing I do is give them a couple of shortlists. The first tells them which foods—sugar and starch—and the second is the foods they can eat without spiking their blood sugar." Wein warned listeners that any time the blood sugar count exceeds 400, unquenchable thirst and subtle vision problems will result. Kleyne added that Type 2 Diabetes, if allowed to go unchecked, often results in blindness, kidney failure, nerve damage and amputation. Wein wanted listeners to know that his book, Type 2 Diabetes: The Owner's Manual, includes lists of hundreds of foods with their carbohydrate counts. "The most successful way to turn around Type 2 Diabetes," Wein said, "is to create a healthy, sugar-free diet and to drink lots of water every day."
"We must learn our own symptoms," Kleyne added. "You need to be the manager of your health when you see your doctor. Every day," Sharon Kleyne said, "I want you to take part in the health Olympics!"