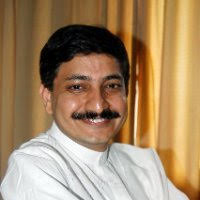 Mr Koteshwar's experience as a leader spanning industries, deep expertise in specialist technology areas & people management would add immense value as Avankia readies itself to chart its next growth trajectory.
San Francisco, CA (PRWEB) December 02, 2016
Avankia announced the appointment of Mr Muralidhar Koteshwar as the Managing Director for the group's global operations. "We are very pleased to have Mr Muralidhar on board." said CEO, Ms Reena Gupta. "His experience as a leader spanning industries and expertise in specialist technology areas would add immense value as Avankia readies itself to chart its next growth trajectory. His impeccable track record and value system make him the perfect choice to lead Avankia."
Commenting on his appointment, Mr Koteshwar said, "I am excited to lead Avankia, a leading CRM & technology consulting company built by pioneers in the Salesforce arena. Computing technology is reshaping every industry and touching people across every walk of life. At Avankia, we have a unique opportunity to deliver breakthrough solutions that will bring greater value to our clients, employees, investors and other stakeholders. With an impressive client base across geographies and an enviable talent pool, I am confident, we are looking at an outstanding 2017."
With an illustrious career spanning 25 years, Mr Koteshwar has held leadership positions in multinational organizations like Tektronix, Tata Elxsi, Celstream, Trilogy & Mentor Cloud. Till recently he was heading India operations for Sonim, the world's most rugged phones & Onya digital, web portal and a mobile app development company. One of the founding members of Advanced Computing Society, he was in the team that built India's first Supercomputer. He commands deep expertise in Software & Usability Engineering, Mobile & User Experience Design, Data visualization & Technical leadership. Deeply passionate about education, Mr Koteshwar has led multiple initiatives training thousands of teachers and professors. He is a much sought after keynote speaker at International seminars. He holds a BTech from the prestigious Indian Institute of Technology, Chennai.
About Avankia LLC
Avankia LLC is a global CRM consulting firm specializing in implementation, customization and application development. Avankia LLC uniquely positioned to implement the most scalable and efficient web-based Enterprise Solutions including TargetRecruit, DBSync, and AccountingBook.
About TargetRecruit
TargetRecruit is a fully integrated & customizable Workforce Management Solution built on Salesforce, created for managed services and Staffing Companies, especially Healthcare. With robust talent management features, flexible reporting options, leading cloud architecture and an innovative roadmap you can grow your business and keep ahead of competition. TargetRecruit featured in INC5000 as one of America's fastest growing and most successful businesses. Gartner listed TargetRecruit as a representative vendor in the 2016 Market Guide For Service Procurement Solutions.
About DBSync
DBSync is a leading provider of data replication and application integration for the CRM, accounting and data integration markets. With easy to use pre-built maps and powerful Extract, Transform, and Load (ETL) capabilities, DBSync enables users to easily link information between leading Cloud and On-premise based CRM, Hospital Asset and Case Management applications, accounting applications, along with support for on-premise applications running databases. DBSync provides support, training and consulting services for its integration solutions. DBSync focuses on providing integration solutions through its Integration Platform As A Service - iPaaS offering.
Avankia is headquartered in Nashville, Tennessee with offices in Dublin (CA) Bangalore (IN) Minsk (BY). For more on Avankia, visit http://www.avankia.com or call 1-877-739-2818.