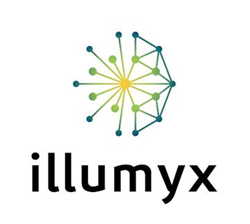 Business is all about people, and we are experts at using data to understand how the employee experience impacts the health of your culture.
De Pere, Wisconsin (PRWEB) December 06, 2016
Discover what is driving company culture and pinpoint where to focus actions to create real, lasting growth with illumyx, at https://illumyx.com/Home.aspx.
This new interactive culture analytics platform provides an efficient way to analyze quantified data about workplace interaction. Behaviors are systematically organized into a simple format, which gives leaders focused guidance to assess, engage and improve corporate culture for effective company growth.
illumyx was developed by culture experts at Utech Consulting, Inc. and University Researchers. Utech Consulting, Inc. is a Northern Wisconsin based company founded in 1991 by Ken Utech. Their highly trained staff of organizational development experts, including four members of the Utech family, provide a wealth of knowledge, experience and proven results.
Melissa Borowicz, Utech principal explains, "We take a customized approach to defining corporate values and culture. We align leadership teams to enhance leader-to-leader interaction. And, most importantly, we work with our clients to help them become self-sufficient through training and leadership development."
She continues, "When we pair our experience with our new illumyx culture analytics platform, we're able to provide real data to identify barriers that are limiting employee engagement, corporate performance and real organizational growth. We show clients how to explore and interpret their data so they know exactly where to focus their efforts. The powerful combination of our analytics and team of experts gives our clients the confidence to know that we will find the root cause to create lasting change."
As an extension of Utech Consulting, illumyx aims to create meaningful and lasting change within people and organizations. Through culture awareness, employees and leaders will be able to better relationships that will benefit the workplace environment, productivity, and the company as a whole.
To learn more, visit https://illumyx.com/Home.aspx