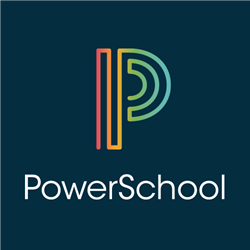 The acquisition of SunGard K-12 allows PowerSchool to continue to improve the K-12 education experience by delivering unified features that span school administration compliance and instruction.
Folsom, California (PRWEB) December 07, 2016
PowerSchool, the leading provider of K-12 education technology solutions, powering school operations, improving student growth, and unifying the classroom experience announced today that it has entered into a definitive agreement to acquire the SunGard K-12 business from FIS. A leading provider of school administrative software solutions, SunGard K-12 offers cloud-enabled enterprise resource planning (ERP) and regional student information system (SIS) software built for the K-12 market. SunGard's ERP platform provides comprehensive finance, human resources, payroll, and compliance capabilities that are developed and fully adaptable to meet the needs of K-12 schools and districts.
Based in Bethlehem, Pennsylvania, SunGard's solutions help schools more effectively manage HR and finance functions including accounting, recruitment, procurement, and compliance, offering ready access to detailed fiscal and employee data. These capabilities improve the productivity of K-12 schools and administrators by giving them greater visibility into and more control over staffing, finance, investments, compliance data, and processes.
SunGard K-12 customers have PowerSchool's commitment to ongoing development, innovation, support, and service of SunGard's products including the regional Student Information System. Additionally, SunGard K-12 customers will have the option of adopting new technologies from PowerSchool, such as online registration and the Unified Classroom—a complete integrated application for grading, learning management, assessment, analytics, and special education.
Upon closing, together, PowerSchool and SunGard will provide a comprehensive platform for educators; meeting the financial, administrative, and technology needs of customers and reducing the complexity districts face in deploying disparate software applications to manage administrative and classroom needs. This combination will allow PowerSchool to offer K-12 a full-featured, open, and unified cloud-based platform.
"As more schools move to integrated cloud solutions to reduce costs and make investments that improve student achievement, having a partner that provides a comprehensive, integrated suite of applications is critical to their success," said Hardeep Gulati, PowerSchool CEO. "Upon closing, the acquisition of SunGard K-12 allows PowerSchool to continue to improve the K-12 education experience by delivering unified features that span school administration compliance and instruction. PowerSchool's seamless experience improves productivity, efficiency, engagement and delivers holistic, real-time access to information and analytics that give insights into budgets and investments across all district initiatives."
"The acquisition of SunGard K-12 will greatly complement PowerSchool's product line by bringing K-12 cloud ERP solutions to their customers," said Frank Lavelle, SunGard K-12 CEO. "Joining forces enhances the value and innovation offered to schools and districts to better enable the use of technology to effectively manage administrative and classroom needs of administrators, teachers, students, and parents."
The SunGard K-12 product line will be added to PowerSchool's extensive portfolio of education technology solutions. Terms of the acquisition are not being disclosed and it is expected to close in the first quarter of 2017, subject to required regulatory approvals and customary closing conditions.
More information about this announcement is available at: http://www.powerschool.com/sungardk12.
Additional Information:
PowerSchool and SunGard K-12
Customer and Partner Letter
FAQ
About PowerSchool Group LLC
PowerSchool is the #1 leading education technology platform for K-12, serving more than 24.5 million students, 43 million parents, and 68 million users in over 70 countries around the world. We provide the industry's first Unified Classroom experience with best-in-class, secure, and compliant online solutions, including registration and school choice, student information systems, learning management and classroom collaboration, assessment, analytics, and special education management. We empower teachers and drive student growth through innovative digital classroom capabilities, and we engage families through real-time communications across any device. Visit http://www.powerschool.com to learn more.
Forward-Looking Statements
This press release contains certain forward-looking statements within the meaning of Section 27A of the Securities Act of 1933 and Section 21E of the Securities Exchange Act of 1934, including, but not limited to, statements regarding possible or assumed future results of operations of SunGard K-12, the expected completion and timing of the Merger, and other information relating to the Merger. Without limiting the foregoing, the words "believes," "anticipates," "plans," "expects," "intends," "forecasts," "should," "estimates," "contemplate," "future," "goal," "potential," "predict," "project," "projection," "may," "will," "could," "should," "would," "assuming" and other words or expressions of similar meaning or import are intended to identify forward-looking statements. You should, therefore, carefully read and consider statements that contain these words or expressions, as such forward-looking statements involve certain risks and uncertainties that could cause actual results to differ materially from those indicated in such forward-looking statements, including, but not limited to, (i) the risk that the proposed Merger may not be completed in a timely manner or at all, which may adversely affect SunGard K-12's business and the price of the common stock of SunGard K-12, (ii) the failure to satisfy all of the conditions precedent to the consummation of the proposed Merger, including, but not limited to, the required consent of the stockholders of SunGard K-12 and the receipt of certain governmental or regulatory approvals, (iii) the occurrence of any event, change or other circumstance or condition that could give rise to the termination of the merger agreement, (iv) the effect of the announcement or pendency of the transaction on SunGard K-12's business relationships, operating results and business generally, (v) risks that the proposed transaction disrupts current plans and operations and the potential difficulties in employee retention as a result of the transaction, (vi) risks related to diverting management's attention from SunGard K-12's ongoing business operations, (vii) the outcome of any legal proceedings that may be instituted against us related to the merger agreement or the transaction. Forward-looking statements speak only as of the date of this communication or the date of any document incorporated by reference in this document. Except as required by applicable law or regulation, PowerSchool Group LLC does not undertake to update these forward-looking statements to reflect future events or circumstances.