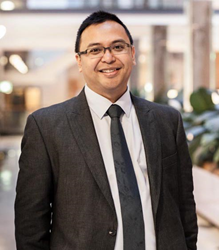 the ability to develop flexible, innovative reservation solutions with speed
London, UK (PRWEB UK) 7 December 2016
Matchbyte earned a spot in CIOReview's November edition as one of the 20 Most Promising Aerospace Solution Providers 2016.
Having worked for Jetstar, a low-cost airline in Australia, managing a world-leading reservation system, there can be no better person than Dzulkiflee Taib to understand the pain points of the airline industry. His company, Matchbyte develops customisable, high quality, low-cost airline software solutions to boost profit margins. "The market scenario requisites the ability to develop flexible, innovative reservation solutions with speed being the key behind delivering value to customers," reckons Dzulkiflee. "Speed is everything and the company which is the fastest in market will be the winner."
Today, Matchbyte has carved a niche for itself in affordable airline eCommerce solutions, by helping organisations adapt to technology at the "speed of light". "We equip airlines with the right tools—such as booking engines—and the surrounding infrastructure to take their business proposition faster to market. We are extremely excited that we have been recognised for our outsanding achievement as one of the Top 20 Most Promising Aerospace solution providers."
George Jeevan, Managing Editor of CIOReview was excited to announce Matchbyte in the Top 20. "We take pride in ourselves to announce Matchbyte as one of the best aerospace solutions provider in our latest edition, Matchbyte helps clients to succeed in their business emphasizing on their needs and responding quickly and creatively to changes, time constraints and financial targets."
Dzulkiflee Taib, is very excited about technology advancements like Amazon's Echo and Google Home. Taib envisions a future, where airline ticket reservations will be made with just voice commands. Working on closing the decade-long gap between technology and the aerospace industry, Matchbyte has aligned its path toward a browser-less destination.
About Matchbyte
Matchbyte is a leading solutions provider and consulting business headquatered in Melbourne, Australia with offices in London, Denver, Dubai, Singapore, Manila, and Auckland. It is a privately owned Aviation technology company established in 2011, led by an accomplished team of professionals with over 60 years of combined airline and commercial software experience. Matchbyte are always looking for Airline partners who share their vision for emerging technologies. For more info, visit: http://matchbyte.com/
About CIOReview
Published from Fremont, California, CIOReview is a print magazine that explores and understands the plethora of ways adopted by firms to execute the smooth functioning of their businesses. A distinguished panel comprising of CEOs, CIOs, IT VPs including CIOReview editorial board finalized the "20 Most Promising Aerospace Solution Providers 2016" in the U.S. and shortlisted the best vendors and consultants. For more info: http://www.cioreview.com/