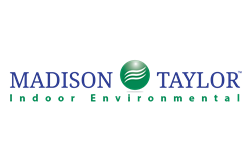 New Mold Testing and Removal Regulations In DC
Washington DC (PRWEB) December 04, 2016
Are You Concerned About Mold In Your Home or Workplace? Madison Taylor Indoor Environmental, one of the most certified and experienced Indoor Air Quality Companies in VA, MD and DC, recently completed its application for the new District of Columbia Mold Assessment and Remediation Regulations.
The new mold law in the district of Columbia is a good thing stated John Taylor, Owner of Madison Taylor Indoor Environmental and Certified Indoor Environmentalist (http://www.madisontaylorservices.com). It will ensure that qualified people are properly advising home and builidng owners about their mold problems and that remediations are performed utilizing industry standard techniques.
"We pride our company in our ability to locate the cause of indoor air quality problems, which most companies are unable to diagnose. We've helped thousands of families in VA, MD and DC eliminate moisture and mold problems in their home and improve their indoor air quality. Many of our clients have health related illnesses caused by their mold problems. Helping these clients is the most rewarding part about this industry," stated John Taylor
Madison Taylor Indoor Environmental provides mold testing and remediation services for both residential and commercial projects. The company works with large corporations and building owners assuring good indoor air quality before, during and after construction of occupied buildings. The bulk of work provided by Madison Taylor, however, is for homeowners and homebuyers seeking mold inspection services.
To find more informaiton on mold testing, mold remediation or about Madison Taylor Indoor Environmental see (http://www.madisontaylorservices.com) or call 877-932-4652. For emergency service 703-932-6134