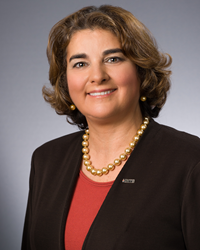 Kansas City, Mo. (PRWEB) December 02, 2016
HNTB Corporation released a new Viewpoint, titled Why voters said 'yes' to public transportation on November 8, discussing the recently approved $170 billion in new funding for transit-related systems that provide Americans with mobility options such as light-rail trains, subways, buses and other services.
For the Nov. 8, 2016, elections, there were a historic number of transit-related funding initiatives on ballots across the nation (49), of which about 70 percent passed.
According to the Viewpoint — written by Diana Mendes, senior vice president and national transit/rail practice leader at HNTB Corporation — the ground-breaking funding boost approved by voters reflects America's awareness of transit's contribution to economic growth and quality of life.
The Viewpoint also addresses why Mendes believes millions of voters coast-to-coast said yes to public transportation, including:

Transit investments have demonstrated strong returns.
People simply want more options for how they travel.
Rideshare options are creating vital links.
Transit helps put land to better use in urban centers.
Strong advocacy has made the difference.
Mendes concludes her Viewpoint with a call for transit professionals to design a public transportation system that can play an integral role in shaping the future of the nation and the economy.
About HNTB
HNTB Corporation is an employee-owned infrastructure firm serving public and private owners and contractors. With more than a century of service in the United States, HNTB understands the life cycle of infrastructure and addresses clients' most complex technical, financial and operational challenges. Professionals nationwide deliver a full range of infrastructure-related services, including award-winning planning, design, program management and construction management. For more information, visit http://www.hntb.com.