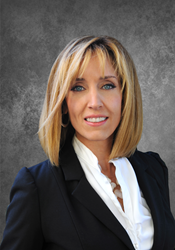 Clearwater, FL (PRWEB) December 04, 2016
The Stevie Awards, recognized internationally as "The World's Premier Business Awards," awarded Monica Eaton-Cardone, the co-founder and Chief Operating Officer of Chargebacks911, first-place for Innovator of the Year for Women in Business and the silver award for Female Executive of the Year.
The 2016 Stevie Awards were announced at a dinner gala in New York City, and the nations represented at the ceremony included Argentina, Australia, Canada, Croatia, Hong Kong, India, Israel, Italy, Japan, Jordan, Kenya, Lebanon, South Africa, Spain, UAE, United Kingdom and the United States.
"Winning just one Stevie Award would've been a tremendous honor, but capturing both a gold and a silver is a very humbling experience," said Ms. Eaton-Cardone. "I'm so grateful to our entire team of hard-working, dedicated professionals. Their commitment to excellence is what makes Chargebacks911 so special – and because of their success, eCommerce is now safer and more affordable for merchants and consumers. I truly believe we're making the world a better place."
Chargebacks911 is a Tampa-based business that is dedicated to helping online merchants eliminate chargeback fraud and resolve transactional disputes. Founded in 2011, the company manages over 200 million transactions every month and has 400+ worldwide employees, with corporate offices throughout North America, Europe, and Asia. The company can be found online at chargebacks911.com.
The judges were effusive in their praise of Ms. Eaton-Cardone and Chargebacks911. Their comments include:
"An advocate for professionalism and what's right. A proactive, innovative leader, making a difference and delivering results."
"Terrific blend of driving growth, strategy, and giving back."
"Solid business results through operational excellence."
"Real commitment, passion, and innovation demonstrated."
"Your accomplishments are many, but I commend you for the team that you are creating and the culture which will allow you to continue to grow exponentially. Your volunteer work is inspiring…"
"Monica exemplifies the modern, success business woman."
For interview opportunities with Chargebacks911 co-founder and COO Monica Eaton-Cardone about eCommerce, public policy and/or business advice, please contact Scott Pinsker at s.pinsker(at)chargebacks911(dot)com or 727.871.3204.
About Chargebacks911: Founded in 2011, Chargebacks911 is the first global company fully dedicated to mitigating chargeback risk and eliminating chargeback fraud. As industry-leading trailblazers and innovators, Chargebacks911 is credited with developing the most effective strategies for helping online merchants maximize revenue and fight fraud. Accomplishments include:

Chargebacks911 manages over 200 million transactions every month
Over one million chargebacks have been successfully fought
Up to 92 percent of chargeback fraud recovered in 45 days or less
Chargebacks911 provides the industry's only win-rate and ROI guarantee
Chargebacks911's innovative solutions and exemplary customer service has earned a vast array of prestigious awards and honors, including The Stevie Award for "Best Business-to-Business Product," Entrepreneur Magazine's "Best Companies" list, and the 2016 Lions' Den Winner for "Best Industry Solution"
Chargebacks911's unparalleled category-experience and ISD™ technology quickly identifies the true source of chargebacks; recovers lost revenue; mediates disputes; safeguards the merchants' reputation; monitors transactions 24/7; and helps proactively prevent future fraud. A division of Global Risk Technologies, Chargebacks911 is headquartered in Tampa Bay, Florida, with offices throughout North America, Europe and Asia. To learn more about Chargebacks911, please visit chargebacks911.com or call 877.634.9808.