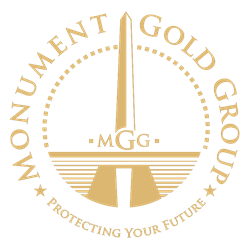 Woodland Hills, CA (PRWEB) December 05, 2016
Co-Founder of Monument Gold Group, Joe Donti, was recently published as the author of an article that was a featured in Kiplinger. The article, Build Your Retirement Plan With a Strong Fiscal Foundation, details the financial strategy needed to see investors through retirement.
Donti is the founder of Priority Financial and Insurance Solutions as well as Priority Wealth Advisors, Inc., which is an investment advisory firm. As a distinguished Registered Investment Advisor that specializes in planning and asset protection, Donti holds a series 65 license as well as life and health license with the state of California and Arizona. The emphasis with both "Priority Financial and Wealth" firms is service.
Build Your Retirement Plan With a Strong Fiscal Foundation takes a more comprehensive view into the strategy of retirement planning. This "blue-print" approach lays a foundation for preparation in a modernized, current market approach.
As a well-known and respected financial advisor in the Southern California area, Donti recommends that new clients should evaluate the past 10-years of certain market cycles to see how their portfolios behaved. With that knowledge, predicting that sort of financial behavior allows to plan differently or take advantage of other opportunities to help them reach their long-term goals.
To read the article, visit: http://www.kiplinger.com/article/retirement/T047-C032-S014-build-retirement-plan-strong-fiscal-foundation.html.
With gold and silver now being the number one precious metals for physical assets, Monument Gold Group is proud to offer many options to protect IRA's and 401(k)'s from a draining economy.
Monument Gold Group's office is located in the Warner Center Towers at 21550 Oxnard Street, Suite #420, Woodland Hills, CA 91367. For more information, see http://www.monumentgold.com.
About Monument Gold Group
Monument Gold Group is a leading gold, silver and precious metal wholesaler. Specializing in financial investing with physical assets, Monument Gold Group offers turnkey solutions to clients interested in diversifying their portfolios. The team of experts at Monument Gold Group also offers management of 401(k) and IRAs, all with the interest in safeguarding their retirement and investments. With deep roots in the Southern California community, Monument Gold Group is headquartered in Woodland Hills, California. For more information about Monument Gold Group, please visit us at http://www.monumentgold.com.
###