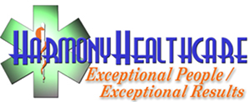 We appreciate the recognition but more appreciate that we can give back to the community to those who need and deserve it. Our Victims to Victorious Campaign has been one of the joys of my career
Tampa Bay, Florida (PRWEB) December 06, 2016
Harmony Healthcare, a leader in Human Capital Management services, has been named one of the Tampa Bay Business Journal's 2016 Corporate Philanthropy Awards finalists.
Per the Tampa Bay Business Journal, "The Corporate Philanthropy program is designed to spotlight the many corporate sanctioned giving and volunteer programs that stand out in our community."
The annual awards celebration will take place at Tropicana Field on December 9, 2016.
Founder and CEO Christopher H.G. Brown is proud of his company's nomination. "Harmony has won many awards but this award creates the greatest sense of pride and community. We appreciate the recognition but more appreciate that we can give back to the community to those who need and deserve it. Our Victims to Victorious Campaign has been one of the joys of my career."
More information on Harmony Healthcare's community involvement can be found at https://harmony.solutions/harmony-charities/.
About Harmony Healthcare
Harmony Healthcare provides interim, outsourcing, project management and reviews, as well as direct-to-hire services for clients. The company specializes in hiring revenue cycle and Health Information Management professionals for client facilities. The company's experts are highly trained, can spot problems and lead a client organization through the best processes, procedures and solutions.
With a large breadth of expertise, the company is able to provide support in areas ranging from clinical documentation improvement and coding to auditing and GSA government compliance at Veterans Administration hospitals and U.S. military bases.
Harmony employs more than 500 people and has staff at client sites across the United States. The company maintains low turnover by providing 100 percent covered health insurance, paid time off, paid travel expenses and keeping the back-office operation inexpensive.
Harmony Healthcare also boasts a 418 ranking, with a three-year sales growth of 922 percent, on the 2016 Inc. 5000 list.
"Harmony Healthcare was founded on the principals of integrity, character, hard work and discipline."
Learn more about Harmony Healthcare https://harmony.solutions/about/
About Christopher Brown
With a career marked by a sharp entrepreneurial eye and the love of a good challenge, Brown founded Harmony Healthcare in 2010 after recognizing just how revolutionary the change from paper to digital medical records would be for healthcare facilities. His company helps clients solve problems associated with digital medical records and health information management that have coincided with the change in the way healthcare facilities collect patient information, code it, communicate with insurance companies and collect revenue in a timely manner.
Brown learned some of his best leadership lessons from the well-known, much-loved, and highly successful UCLA Basketball Coach John Wooden. Many of Wooden's words of wisdom apply both on and off the basketball court. "It's not what you do, but how you do it," is one of Brown's favorite quotes from Wooden.
His 2001 book, "Insights, A guide to Successful Recruitment Strategies and Training" is a comprehensive guide to recruitment, staffing and human resources training. Learn more about Christopher Brown https://harmony.solutions/revenue_cycle/cbrown/