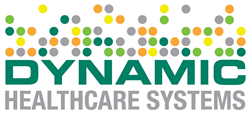 We are also helping plans identify areas where their CMS risk-based revenue may not be optimal, and assisting the plans to correct those issues
Irvine,Ca (PRWEB) December 06, 2016
Dynamic Healthcare Systems, a leading provider of enterprise-wide solutions to health plans participating in Medicare Advantage, Managed Medicaid, and Marketplace programs, today announced a new HCC Analytics enhancement that focuses on identifying and remediating medical encounters that may lead to inaccurate CMS payments for Medicare Advantage health plans. Dynamic's solution identifies encounters containing diagnoses that CMS could factor into the plans' payments which could result in substantial CMS overpayment penalties. Dynamic's new enhancement additionally identifies encounters missing diagnoses that could cause CMS payments to be under the appropriate amount. Dynamic's advanced algorithms help Medicare Advantage health plans optimize their risk-based revenue by helping the plans identify and remediate encounters that may trigger these CMS underpayments and overpayments. The analysis includes identifying members' EDS risk scores that are higher than their RAPS risk scores and helping health plans reconcile those scores, minimizing overpayment risk.
"Dynamic has deep expertise in identifying submission data errors during the open submission periods to assist plans with their delete files and thereby help reduce the threat of overpayment penalties," said Lonnie Hardin, COO of Dynamic Healthcare Systems. "We are also helping plans identify areas where their CMS risk-based revenue may not be optimal, and assisting the plans to correct those issues," Hardin added.
Dynamic's robust solutions provide Medicare Advantage health plans with an enterprise-wide platform that enables a strong risk adjustment strategy ensuring maximum and accurate risk-adjusted payments. Dynamic's integrated software solutions are designed to ensure health plans meet the complex compliance and data processing requirements that the Centers for Medicare and Medicaid Services (CMS) establishes, monitors, and enforces. Dynamic's solutions integrate various sources of health plan and provider data to create a single view of a Plan's membership. This single view facilitates the delivery of high-quality managed care while helping health plans meet compliance and revenue management challenges.
About Dynamic Healthcare Systems
Dynamic Healthcare Systems provides enterprise-wide solutions to health plans participating in Medicare Advantage, Managed Medicaid, and Marketplace programs. Dynamic's solutions help its clients optimize plan revenue and quality through the utilization of Dynamic's rich analytics that identify areas for potential improvement, help maintain compliance through ongoing enhancements aligned with CMS regulations, and enhance operational efficiency through fully integrated solution utilizing a centralized database and integrated workflows. Headquartered in Irvine, California, the company offers comprehensive software solutions, managed services, and professional services. For more information, visit dynamichealthsys.com or call 949.333.4565.