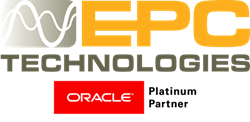 (PRWEB) December 07, 2016
Oracle Accounting Hub Reporting Cloud is the modern financial management solution that simplifies and optimizes the finance user experience, while making it easier to manage and evaluate business's in real time, it works seamlessly and simplifies existing business process flows.
There are many benefits to be derived from the modern functionality available throughout Oracle's Accounting Hub Reporting Cloud Applications:

It allows current Oracle EBS customers the opportunity to leverage exceptional reporting and analytics platform with minimal implementation effort and without disruption to their current financial management processes.
Co-exist with an existing E-Business Suite solution.
Automated transfer of setup data and account balances and access data at anytime.
It allows customers to take advantage of the next generation of Oracle Applications with minimal costs.
With its comprehensive mobile capabilities and improved support for a company's workforce it allows access to information in real-time.
Perform sophisticated reporting and analytics within a multi-dimensional environment.
User reporting and analytic tools give real time reporting and analysis capabilities anywhere and on any device.
Standardized business processes across global operations, centralize and consolidate functions and systems, and automate everywhere to reduce rework and errors.
Report on multiple ledgers with Ledger Sets, and create complex allocations to adjustment ledgers.
A move to the Cloud not only makes Oracle EBS applications more affordable, it also make these systems easier to implement, integrate, manage and update. Businesses want simpler processes, the latest technology and access to updates without a disruptive and extended upgrade project, Oracle Accounting Hub Reporting Cloud is the answer.Contact EPC Technologies for more information and pricing regarding Oracle Accounting Hub Reporting Cloud.
About EPC Technologies.
EPC Technologies is an Oracle Platinum partner that provides IT solutions and services for project-driven organizations. The Company's services include Oracle E-Business Project Portfolio Management, Oracle Fusion Project Portfolio Management, Oracle Enduca, Oracle Primavera, Oracle Cloud and appsVue. Their cloud and on-premise software business consists of three segments, Software as a Service (SaaS) and Platform as a Service (PaaS) offerings, cloud infrastructure as a service (IaaS) and software license updates and product support.As an experienced consulting business and client focus company, EPCT assures comprehensive and personal experiences that are shaped to fit a company's standards and needs. As specialized Oracle consultants their team will draw upon their extensive ERP consulting experiences, remarkable flexibility, and scalability, to deliver optimal solutions in the least time possible,through collaboration, knowledge sharing and improved efficiency.
For regular news and information about EPC Technologies, like and follow the company on:
LinkedIn: https://www.linkedin.com/company/epc-technologies
Blog : http://www.epct.net/blog