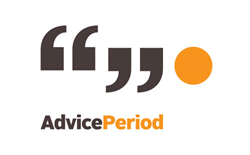 Los Angeles, California (PRWEB) December 05, 2016
AdvicePeriod announces the addition of Katherine Simmonds, CFP® as its newest Partner Advisor. Simmonds brings more than two decades of experience advising busy professionals on financial and investment planning. She specializes in working with attorneys, including many partners of the nation's top law firms.
"Katherine is a significant addition for us," said Larry Miles, AdvicePeriod Principal. "She shares our beliefs about what really matters to clients."
"I am thrilled," shared Simmonds. "AdvicePeriod's entrepreneurial environment allows me to deliver the forward-looking client experience my clients and I always wanted."
This addition is the latest in a series of new teammates that has seen AdvicePeriod open 3 new offices and add 9 Partner Advisors in the final 6 months of the year. The planning-focused firm is just getting started.
"We expect to find many more like-minded advisors in 2017," said Miles. "We do not recruit. We are focused on telling the advisory world what we believe. And then letting advisors 'opt in' if they share our values."
If Simmonds is any indication, there may be a lot of advisors throughout the country who share AdvicePeriod's beliefs about what really matters to clients. "Katherine is a perfect example," according to Miles, "she wants control of her client experience, a team to help her grow and technology to keep her – and her clients' – lives simple. We love her clientele."
Simmonds explained, "I am a financial concierge and help law firm partners build security at all stages of their careers. Having the right team and technology is key."
AdvicePeriod is a network of like-minded advisors built for advisors, by advisors. Learn more and opt in today.
About AdvicePeriod
AdvicePeriod is a leading, SEC-registered investment advisor dedicated to focusing clients on the important decisions necessary to managing their wealth. Our mission: To make wealth management more fair, effective and successful, for clients and advisors alike. To learn more, visit: http://www.adviceperiod.com.