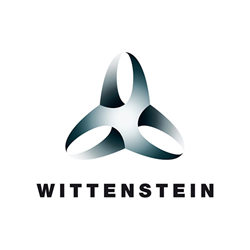 SAFERTOS on the Zynq-7000 is an ideal high performance, safe solution
Bristol, UK (PRWEB UK) 6 December 2016
Developers of Safety Critical applications upon the Zynq®-7000 from Xilinx now have the option of using SAFERTOS® at the heart of their design. SAFERTOS, the safety certified Real Time Operating System (RTOS) from WITTENSTEIN high integrity systems, provides a reliable and robust RTOS for developers of Safety Critical applications and is available pre certified to IEC 61508 and ISO 26262.
SAFERTOS is a pre-emptive safety critical RTOS that delivers unprecedented levels of determinism and robustness to embedded systems, while using minimum resources. It's used internationally across a range of safety critical applications and is renowned for its high quality.
The Zynq-7000 is a powerful and flexible embedded solution with multiple levels of hardware and software security, architected to deliver lowest system power. It infuses customizable intelligence into today's embedded systems to suit application requirements.
SAFERTOS is available tightly integrated with the processor, including its MMU, allowing applications to be partitioned into logical segments according to their Safety Integrity Level. Commercial grade middleware can for example be used in conjunction with safety critical code, with isolation being achieved via the MMU.
A demo of SAFERTOS for the Zynq-7000 is available and freely downloadable from the WITTENSTEIN high integrity systems website, at https://www.highintegritysystems.com/safertos
"We find an increase in demand for SAFERTOS on the Zynq-7000" Says Andrew Longhurst, Business Manager at WITTENSTEIN high integrity systems. "We are glad to work closely with Xilinx, and can see that SAFERTOS on the Zynq-7000 is an ideal high performance, safe solution."
WITTENSTEIN high integrity systems is Member level in the Xilinx Alliance Program - a worldwide ecosystem of qualified companies collaborating with Xilinx to further the development of All Programmable technologies.
WITTENSTEIN high integrity systems is a safety systems company that produces and supplies real time operating systems and platform solutions to the Medical, Aerospace, Automotive and Industrial sectors. For more information, please visit https://www.highintegritysystems.com.
Contact:
Andrew Longhurst
Andrew.Longhurst(at)wittenstein(dot)co(dot)uk
https://www.HighIntegritySystems.com
Tel: +44 1275 395 600
WITTENSTEIN high integrity systems
Brown's Court, Long Ashton Business Park,
Yanley Lane, Long Ashton, Bristol, BS41 9LB UK