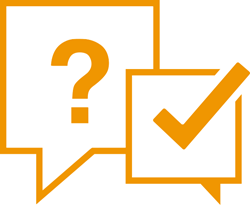 Put your customer support at the forefront of user experience.
Saint-Petersburg, Russia (PRWEB) December 08, 2016
Today Plumsail, an IT company specializing in solutions for SharePoint, introduces a new HelpDesk Widget for building a whole new customer support experience. This widget helps your company to provide support exactly where it is needed — the widget can be added either on your SharePoint site or any external site. Embedded widget is an opportunity for companies to take their support to a new level.
Customers don't need to leave your site anymore as they can submit tickets through the ticket submission form in the widget. To make interactions with agents easier, requesters can provide more additional context by attaching files. Furthermore, requesters have access to every ticket which was submitted by them.
According to American Express report, 58% of customers are willing to spend more on companies that provide excellent customer service. One more reason to put your customer support at the forefront of user experience. HelpDesk widget is easy to embed, so you can be sure that support is in the right place.
HelpDesk Widget is available for free for all existing users of Plumsail HelpDesk.
To learn more about Plumsail HelpDesk Widget, click here.
About Plumsail
Plumsail provides well-known solutions for SharePoint and Office 365 all over the world. Founded in 2011, now Plumsail has such clients as Microsoft, Volkswagen, HSBC, Campbells and others from Fortune 500. Plumsail HelpDesk for SharePoint Online in Office 365 and SharePoint 2013/2016 on-premises was launched a year ago and now collects hundreds of customers around the world. The solution is deeply integrated into SharePoint and provides an easy way to synchronize e-mail inbox with SharePoint lists of tickets and comments. A key benefit of such integration is that users can leverage all features of SharePoint and Office 365 for configuring the help desk in accordance with their business processes.