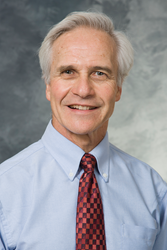 Milwaukee, Wis. (PRWEB) December 05, 2016
The Society for Immunotherapy of Cancer (SITC) is pleased to announce Paul M. Sondel, MD, PhD, the Reed and Carolee Walker Professor, research director and former head of the Division of Pediatric Hematology-Oncology-BMT at the University of Wisconsin – Madison (UW), as the winner of the 2017 Richard V. Smalley, MD Memorial Lectureship Award. As part of the award, Dr. Sondel will be presented with the award and present a keynote address at the SITC 32nd Annual Meeting in November at the Gaylord National Hotel & Convention Center in National Harbor, Maryland.
Sondel's research has emphasized the translation of laboratory innovations into clinical progress. His laboratory has pursued the biology of graft-versus-leukemia reactions, activation of antitumor immune destruction with Interleukin-2 and the use of tumor reactive monoclonal antibodies and immunocytokines to facilitate tumor killing by leukocytes. Many of these studies have moved into clinical testing. He has published more than 370 scientific articles and chapters.
"Dr. Sondel has been a tireless champion of investigating immunotherapy approaches to combat pediatric cancers, particularly neuroblastoma. He has followed the science and been a leader in clinical trials testing many promising therapies. His collaborative work helped lead to the ultimate FDA approval of dinutuximab, which was a critical advance in this challenging childhood cancer," stated SITC President, Lisa H. Butterfield, PhD.
Dr. Sondel completed undergraduate and PhD degrees in Genetics (1975), with guidance from Bone Marrow Transplant pioneer, Fritz Bach, MD. He received his MD magna cum laude in 1977 from Harvard Medical School, while beginning his research in tumor immunology. Following pediatric residencies at the Universities of Minnesota and Wisconsin, he joined the faculty of UW in 1980 in the Departments of Pediatrics, Human Oncology and Genetics.
Established in 2005 in memory of past society president and charter member, Dr. Richard V. Smalley, it is the society's most prestigious award and serves to honor those who have been pioneers in their work and made a notable impact worthy of high regard and recognition by their peers. Previous recipients are Suzanne L. Topalian, MD; Tasuku Honjo, MD, PhD; Giorgio Trinchieri, MD; Carl H. June, MD; Theresa L. Whiteside, PhD; Ralph M. Steinman, MD; James P. Allison, PhD; Isiah J. Fidler; DVM, PhD; Giorgio Parmiani, MD; Ernest Borden, MD; Ronald Levy, MD and Steven A. Rosenberg, MD, PhD.
About SITC
Established in 1984, the Society for Immunotherapy of Cancer (SITC) is a non-profit organization of medical professionals dedicated to improving cancer patient outcomes by advancing the development, science and application of cancer immunotherapy and tumor immunology. SITC is comprised of influential basic and translational scientists, practitioners, health care professionals, government leaders and industry professionals around the globe. Through educational initiatives that foster scientific exchange and collaboration among leaders in the field, SITC aims to one day make the word "cure" a reality for cancer patients everywhere. Learn more about SITC, our educational offerings and other resources at sitcancer.org and follow us on Twitter, LinkedIn, Facebook and YouTube.
###