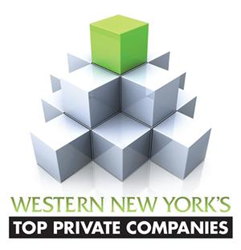 "It is a tremendous honor to be named to the top 100 private companies in Western New York," said Ben Sayers, Founder and CEO of VoIP Supply.
Amherst, New York (PRWEB) December 06, 2016
VoIP Supply earned a spot on the coveted list for the 12th time ranking as the 52nd top company in Western New York. The technology company got its start in 2002, when Benjamin P. Sayers President and CEO of VoIP Supply founded the company, becoming one of the first online retailers dedicated to VoIP hardware and network devices.
Since that time, VoIP Supply has exploded with growth expanding its product offerings and services including introducing VoIP Supply's CloudSpan Marketplace allowing the company to be a true VoIP one-stop shop and providing businesses of all sizes and residential customers everything you need for VoIP.
"Our mission at VoIP Supply is to build a great company, with great people, doing great things. It is a tremendous honor to be named to the top 100 private companies in Western New York list and is a testament to the hard work that the great people on our staff do daily and the great customers that we serve," said Benjamin P. Sayers.
VoIP Supply became Western New York's first certified B Corporation, is a three-time 500/5000 honoree and has been consistently ranked as one of Western New York's Best Places to work.
About VoIP Supply
VoIP Supply, LLC (http://www.voipsupply.com) is your trusted source for everything VoIP; from our large selection of name-brand hardware to our CloudSpan Marketplace. VoIP Supply provides you with a fully staffed inbound call center with licensed, certified and highly trained VoIP experts that can help you with any problem you might have. Whether you are a home user, business, reseller or service provider, VoIP Supply has the products, experience and expertise to make your deployment a success.
To learn more, call (800) 398-8647, or visit voipsupply.com and follow us on social media: Facebook (VoIPSupply), Twitter (VoIPSupply) and LinkedIn (VoIPSupply)