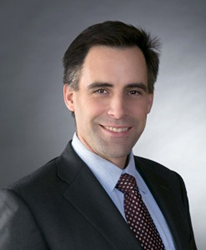 I am deeply impressed by the level of commitment Deb and the other volunteers have demonstrated to help animals find their forever home
Chicago, IL (PRWEB) December 07, 2016
Facial plastic surgeon, Dr. John D. Rachel of Timeless You™ Chicago, is giving back this holiday season by donating a portion of proceeds to two local organizations: North Chicago Animal Control and Friends and Our House of Hope Rescue.
North Chicago Animal Control & Friends is a team of authorized and trained volunteers who support rescued animals held in the City of North Chicago's animal control facility. Their mission is to place animals into licensed no-kill rescue organizations, as well as help fosters and adopters connect with rescued animals.
Our House of Hope Rescue is a State Licensed Nonprofit Animal Welfare Organization specializing in behavioral, emotional, and medical rehabilitation of animals.
Dr. Rachel and the entire Timeless You Chicago staff are passionate about the work these groups provide to the community. Even operating room technician, Deb Schroh, devotes energy to volunteering at both organizations in her spare time.
"I am deeply impressed by the level of commitment Deb and the other volunteers have demonstrated to help animals find their forever home," says Dr. Rachel. "Timeless You Chicago would like to extend our appreciation by making a donation to the two organizations, so they may continue to support and enrich the lives of animals."
During the month of December, Dr. Rachel will donate 5% of proceeds from all Botox procedures to each organization. Botox is one of several facial plastic surgery procedures included in the Timeless Glow™ portfolio. Dr. Rachel's mission is to blend modern medicine and surgery with compassion and respect to provide individualized care to make his patients look and feel their best.
# # #
About Timeless You Chicago
Timeless You™ Chicago is part of a group of highly experienced board-certified doctors who have dedicated themselves to advancing the discipline to new levels of patient care. Dr. Rachel and his staff specialize in rejuvenation of the face and neck and, as a result, aim to transform their patients' outlook on life.