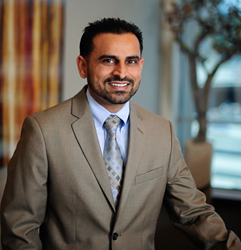 SANTA ANA, CALIFORNIA (PRWEB) December 07, 2016
Veros Credit, LLC, a leading provider of auto financing solutions, today, announced the promotion of Harvey Singh to Chief Operating Officer. Harvey will continue to oversee the Loan Servicing Department, and will also be responsible for companywide operational policies, objectives, and initiatives in the Originations, Production, Corporate Operations, and nationwide Sales and Marketing departments.
"It has been my privilege to work side by side with Harvey" said Cyrus Bozorgi, CEO of Veros Credit. "I am confident that his 15+ years of experience in the consumer finance industry with a heavy focus on leadership, development and mentoring, will allow him to be highly capable and proactive in his new role, where he will continue to deliver excellent leadership, adding to his continued success with Veros Credit."
Harvey joined Veros Credit in 2014 as Vice President of Strategy and Process Improvement and was shortly promoted to Senior Vice President of Loan Servicing in 2015. He was instrumental in the successful restructuring of the Loan Servicing department as well as the implementation of companywide processes and procedures that have allowed Veros Credit to increase productivity and efficiency.
"Veros Credit's commitment to providing prompt, responsive and distinguished service while doing business ethically and with integrity is just one of several factors which set us apart within the auto finance industry" said Mr. Singh. "A team that works well together creates efficiencies, generates new ideas, opens opportunities for growth, and provides a strong support system. We believe that every employee, dealer, and customer is part of the Veros Credit Team. This mindset crosses all areas of our operation, from our online portal to our customer service center and we strive to deliver uncompromising excellence on every dealer and customer interaction."
Harvey holds an MBA in Finance from La Sierra University.
Veros Credit, LLC specializes in the acquisition and servicing of motor vehicle retail installment contracts through a vast network of franchise and independent automobile dealers.
For more information about Veros Credit, visit http://www.veroscredit.com.