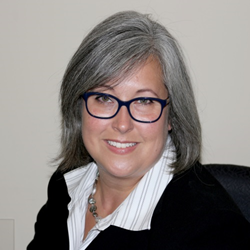 Yorba Linda, Ca (PRWEB) December 06, 2016
Experimentation involving human stem cells (HSCs) is one of the fastest growing fields in research and development, largely due to its potential for revolutionizing human disease treatment. There are multiple HSC platforms being investigated, including human mesenchymal stem cells (hMSCs) and human induced pluripotent stem cells (hiPSCs).
Both platforms have distinct advantages and disadvantages, but what they share is a bottleneck at the stage of scale-up, or the ability to produce enough cells for downstream research and development purposes. In this webinar, attendees will learn about the challenges involved and the differences between culturing MSC and iPSC in bioreactors.
Topics of discussion throughout the webinar include the successful growth of HSCs, both hMSC and hiPSC, in BioBLU® single-use stirred-tank bioreactors. In particular, highlighting the production of one billion hMSCs in a single bioreactor, and the culture of hiPSC at the small scale in parallel bioreactors.
Dr. Stacey Willard, senior technical application specialist at Global Bioprocess Applications team at Eppendorf, will be presenting during this webinar.
As an industry veteran, Willard has more than 15 years' experience in cell culture applications in both academia and industry. After earning her doctorate in biological sciences from University of Virginia and completing her postdoctoral work at Johns Hopkins Medical School, she spent time at a startup drug discovery company and a large cancer institute before joining Eppendorf. As part of the Global Bioprocess Applications team at Eppendorf, she specializes in high-level problem solving for customers, training, and product development.
LabRoots will host the webinar December 6, 2016, beginning at 11:00 a.m. PST, 2:00 p.m. EST. to read full event details, learn about P.A.C.E. continuing education credits offered, or to register for free, click here.
About Eppendorf AG:
Eppendorf is a leading life science company that develops and sells instruments, consumables, and services for liquid handling, sample handling, and cell handling in laboratories worldwide. Its product range includes pipettes and automated pipetting systems, dispensers, centrifuges, mixers, spectrometers, and DNA amplification equipment as well as ultra-low temperature freezers, fermentors, bioreactors, CO2 incubators, shakers, and cell manipulation systems. Consumables such as pipette tips, test tubes, microliter plates, and single-use bioreactor vessels complement the range of highest-quality premium products.
Eppendorf products are most broadly used in academic and commercial research laboratories, e.g., in companies from the pharmaceutical and biotechnological as well as the chemical and food industries. They are also aimed at clinical and environmental analysis laboratories, forensics, and at industrial laboratories performing process analysis, production, and quality assurance.
Eppendorf was founded in Hamburg, Germany in 1945 and has about 3,000 employees worldwide. The company has subsidiaries in 25 countries and is represented in all other markets by distributors.
About LabRoots:
LabRoots is the leading scientific social networking website and producer of educational virtual events and webinars. Contributing to the advancement of science through content sharing capabilities, LabRoots is a powerful advocate in amplifying global networks and communities. Founded in 2008, LabRoots emphasizes digital innovation in scientific collaboration and learning, and is a primary source for current scientific news, webinars, virtual conferences, and more. LabRoots has grown into the world's largest series of virtual events within the Life Sciences and Clinical Diagnostics community.