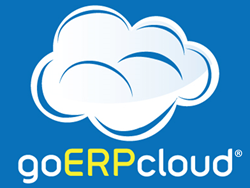 It's great to see that Microsoft is continuing to re-invest in the GP product, and we are always excited to help Partners and Customers test drive the latest version of Microsoft Dynamics GP in the cloud
San Diego, California (PRWEB) December 06, 2016
Microsoft Dynamics GP 2016 R2, the newest version of GP, was made generally available December 1, with the latest functionality and enhancements. These new enhancements are now available to test drive at no cost through the Dynamics GP 2016 R2 demo environment, announced goERPcloud, today.
Microsoft Dynamics GP 2016 R2 offers new features to improve financial, distribution and human resources management, along with new system enhancements to improve cloud based deployment and PowerBI functionality in the cloud. A full version of Microsoft Dynamics GP 2016 R2 can be launched quickly in the cloud through RoseASP, a Dynamics Cloud Partner and the power behind goERPcloud.
"It's great to see that Microsoft is continuing to re-invest in the GP product, and we are always excited to help Partners and Customers test drive the latest version of Microsoft Dynamics GP in the cloud," said Jeffrey DeMaria, goERPcloud Product Manager. "When Dynamics Partners and Customers are able to see and use the latest Dynamics versions soon after they are released, they are better able to plan upgrading strategies and it gives new customers who are seeing GP for the first time the most current possible experience with the application."
Microsoft Dynamics GP 2016 R2 introduces PowerBI homepage reports for the web client, helping customers access critical role-based data more quickly. PowerBI homepage reports were previously only available for GP desktop. The goERPcloud trial experience includes a full version of GP 2016 R2 that can be set up and ready to test drive in a few simple steps with no credit card or commitment.
For more information on GP 2016 R2 updates refer to the Microsoft Dynamics GP 2016 R2 What's New Guide.
About goERPcloud
goERPcloud is the first on-demand Microsoft Dynamics Cloud Marketplace that allows you to test drive different flavors of Microsoft Dynamics AX, GP, NAV and SL with preconfigured 3rd party ISV applications. goERPcloud boasts a robust ecosystem of Microsoft Dynamics Partners, helping businesses find the cloud-based software solutions that best fit their current and future business needs. Since 2000 RoseASP.com, the power behind goERPcloud, has provided hosted Microsoft Dynamics ERP and CRM applications to businesses around the world. For more information about goERPcloud, visit http://www.goERPcloud.com
About RoseASP
RoseASP is a full-services cloud provider for audit-ready Microsoft Dynamics AX, GP, NAV, SL and CRM, offering flexible options from public, private and hybrid cloud environments including Azure Cloud. We specialize in FDA, SOX, and HIPAA (HITECH), enabling highly regulated businesses to leverage the power of cloud to manage the growing complexity of corporate IT requirements while maintaining governance, security and compliance. For more information about RoseASP, visit RoseASP.com